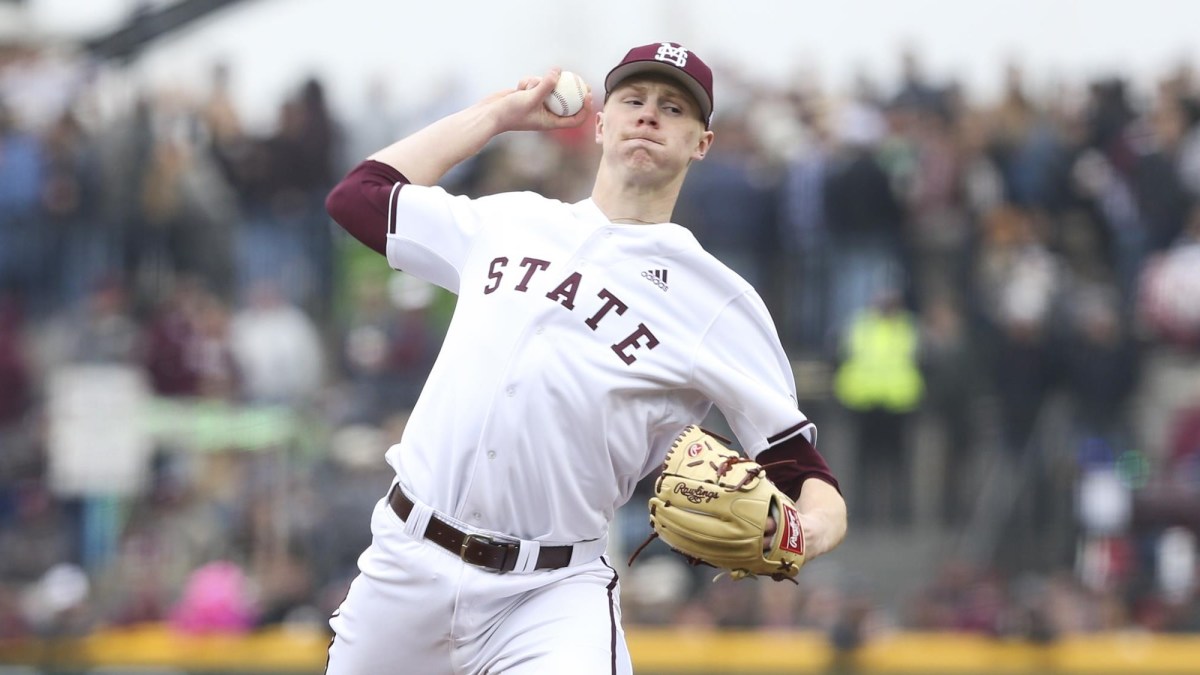 Cerantola was slated to make his season debut with a start in Monday's 11 a.m. game against Texas Tech, but that of course now won't be happening.
A source told Cowbell Corner that Cerantola not making the trek to the Lone Star State was a late call made not long before the Bulldogs left Starkville to fly out of Birmingham, Alabama, on Friday afternoon.
Cerantola's undisclosed issue is not expected to be a longterm concern for MSU and it's believed he'll soon resume his role as a weekend starter for the Bulldogs.
Last year against the Red Raiders, Harding allowed two unearned runs on two hits in 5 2/3 innings of work to earn a victory.
Mississippi State relief pitcher Spencer Price was picked to the initial watch list for the National Collegiate Baseball Writers Association Stopper of the Year award on Friday.
He closed the campaign out with SEC Pitcher of the Week honors after earning a save in both games of MSU's midweek sweep of No.