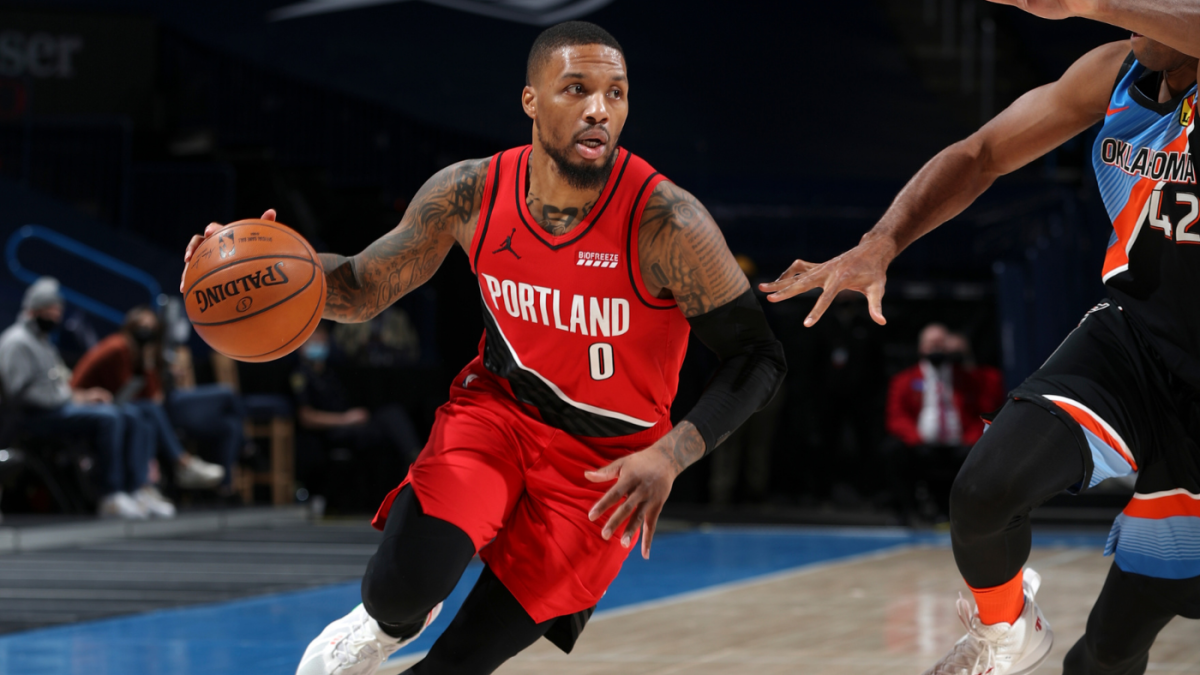 Over the next three minutes, Lillard, yet again, pulled the Blazers off the ropes before delivering a hail of haymakers to the tune of six 3-pointers -- four of his own while collapsing the defense and finding Gary Trent Jr. and Robert Covington for two more as Portland defeated the Thunder 115-104 for its fifth straight win.
Lillard did the same thing to Dallas on Sunday, scoring seven points over a one-minute stretch to snatch a victory from the Mavs, who had erased a 13-point deficit in the fourth quarter.
These sequences serve as a microcosm for the current state of the Blazers: Struggling to stay afloat, rescued by Lillard, who is back to his superhero ways in keeping Portland in the thick of the Western Conference playoff picture despite injuries to CJ McCollum and Jusuf Nurkic .
Nikola Jokic is at or near the top of everyone's MVP list, even though Lillard ranks higher in ESPN's Real Plus-Minus, and even as the Nuggets, with a far better roster than Portland's at the moment, are now two games worse than the Blazers after falling to the Celtics Tuesday night.
If the Blazers can keep winning at a decent rate until Nurkic and McCollum return, they may find themselves with enough cushion to not have to red-line Lillard down the stretch while ending up with a more winnable first-round series.
And with a healthy Lillard, McCollum and Nurkic, and a defense with the personnel to perhaps play above its statistical profile depending on the playoff matchup, they aren't the worst chances in the world.