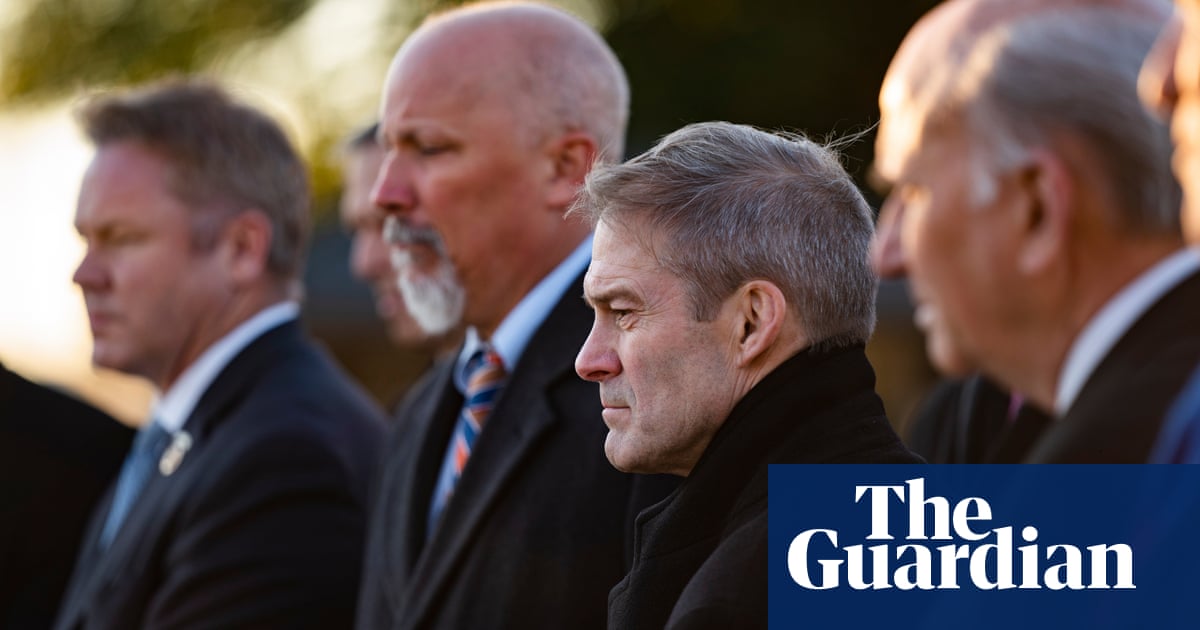 Donald Trump is set on Monday to award the highest US civilian honour to a close ally who has supported his attempts to remain in power, objecting to electoral college results even after the president incited the deadly Capitol riot: Ohio Republican representative Jim Jordan.
According to the White House , the presidential medal of freedom is awarded to "individuals who have made exceptional contributions to the security or national interests of America, to world peace, or to cultural or other significant public or private endeavors".
Trump will leave office on 20 January but five days after the Capitol riot he provoked and which left five dead, Democrats are demanding his removal via the 25th amendment or an unprecedented second impeachment .
Other members of the Plain Dealer editorial board opposed an honour for Jordan, among them opinion director Elizabeth Sullivan, who said the congressman "used his oratorical skills to subvert the truth and serve a dangerously ego-driven man who fell into delusion and denial when he couldn't win a second term, unleashing violence aimed at the heart of our democracy".
Thomas Suddes, an editorial writer, said "the elegant medal and its blue ribbon will look good on Jordan, a trim 56, who still has the air of the champion college wrestler he once was".
In tune with other Republican leaders, Jordan opposes a second impeachment and is critical of moves against rightwing social media, over the incitement of violence, including the suspension of Trump's Twitter account.