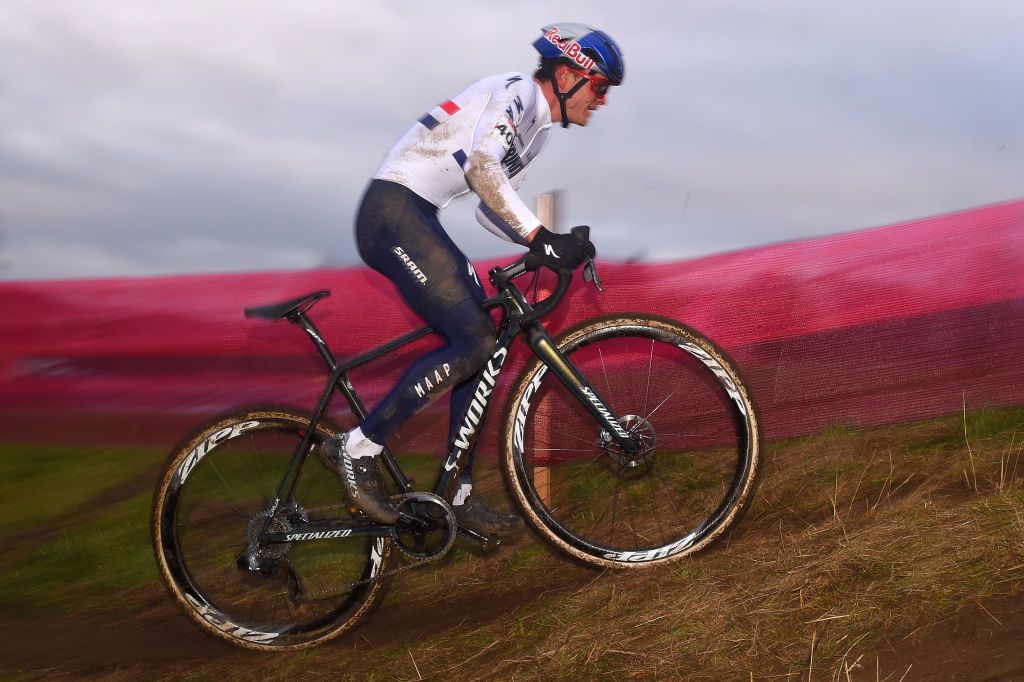 Tom Pidcock is determined to end his cyclo-cross season on a high before embarking on the next chapter in his career at Ineos Grenadiers .
Although Pidcock admits that he is a level below the two principal favourites, he still wants to get as close as possible to challenging for a rainbow jersey.
"I don't think that I am on their level, not yet, honestly," he told Cyclingnews and members of the British media ahead of Sunday's race.
The course in Ostend is dominated by sand sections and that feature has already been pinpointed as decisive in terms of how the race will play out.
It's probably the worst one for me, for a Worlds course but, at the end of the day, the fittest guys will still be at the front, unless I make many mistakes, which I hope I won't."
Although his complete road race programme has yet to be confirmed, the young British rider expressed that the transition into a WorldTour season felt like a natural and progressive move at this stage of his career.