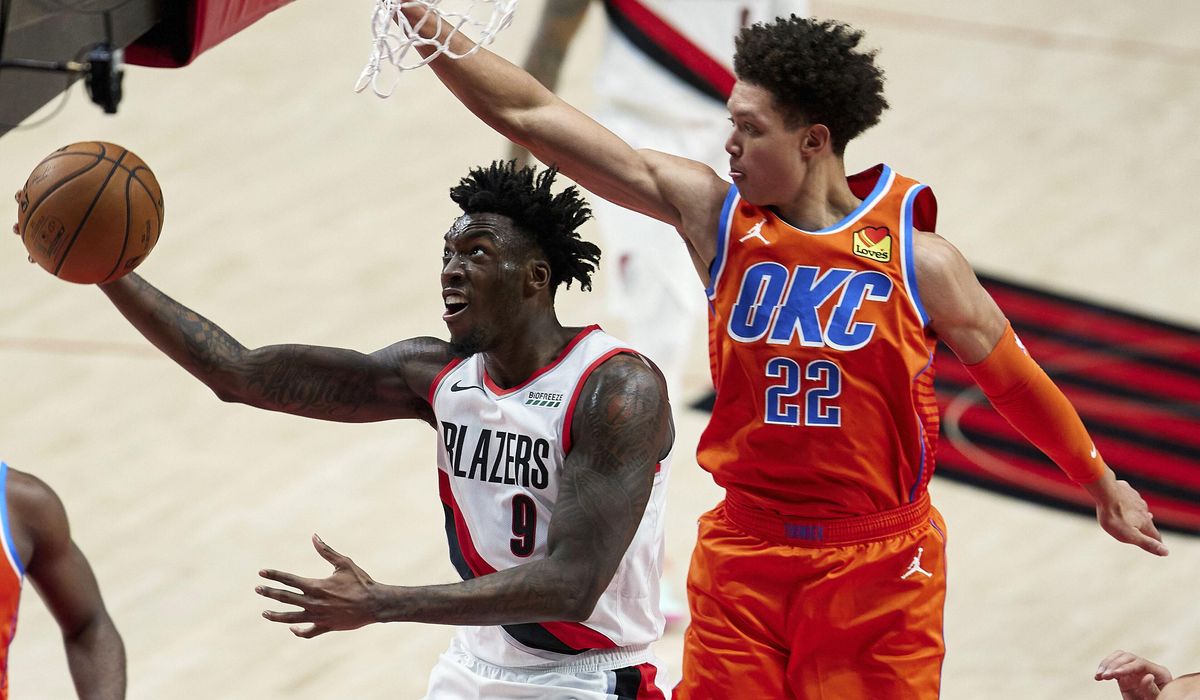 After Portland pulled close in the third quarter, Hamidou Diallo's floater from out front put the Thunder up 105-98 with just over eight minutes left in the game.
The Thunder fell 108-100 to the Los Angeles Clippers on Sunday, while the Trail Blazers downed the New York Knicks 116-113.
"Top to bottom I thought our energy, our competitiveness, our pace and the thrust we played with was sustained throughout the game," Thunder coach Mark Daigneault said.
Trail Blazers : Lillard made a franchise record 67 straight free throws, a streak that ended against the Thunder when he missed one in the opening quarter.
Photos of the new shoe - which features Thunder colors - were revealed on social media ahead on Monday night's game.
Lillard hinted he wasn't trolling Oklahoma City and that Adidas was creating shoes to recognize all its players that have 50-point games.