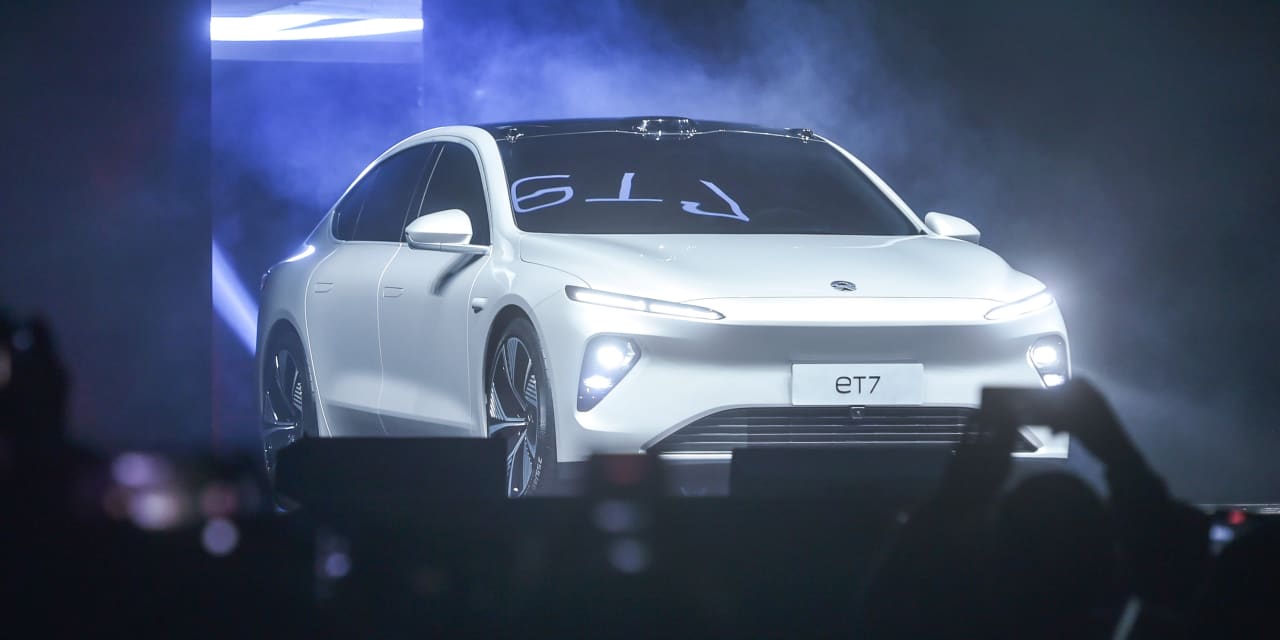 Tesla Inc. stock and American depositary shares of Nio Inc. got price-target increases on Monday, with Wall Street emphasizing the electric-car makers' tech-company side.
"(Tesla) stock is driven by growth afforded by valuation," the analysts, led by John Murphy, said in a note.
The inverse of this dynamic is also true, and it is this self-fulfilling framework that appears to explain the extreme moves in (Tesla) stock to the upside and downside," the analysts said.
Tesla shares took a breather on Monday following an unprecedented 11-day winning run in previous days.
The company held a "Nio Day" on Saturday, unveiling a new luxury sedan, the ET7, and showcasing its technological advances.
The ET7 and its autonomous driving capabilities will feature Nvidia Corp.'s NVDA, +2.76% "orin" chip, in a partnership also announced Saturday.