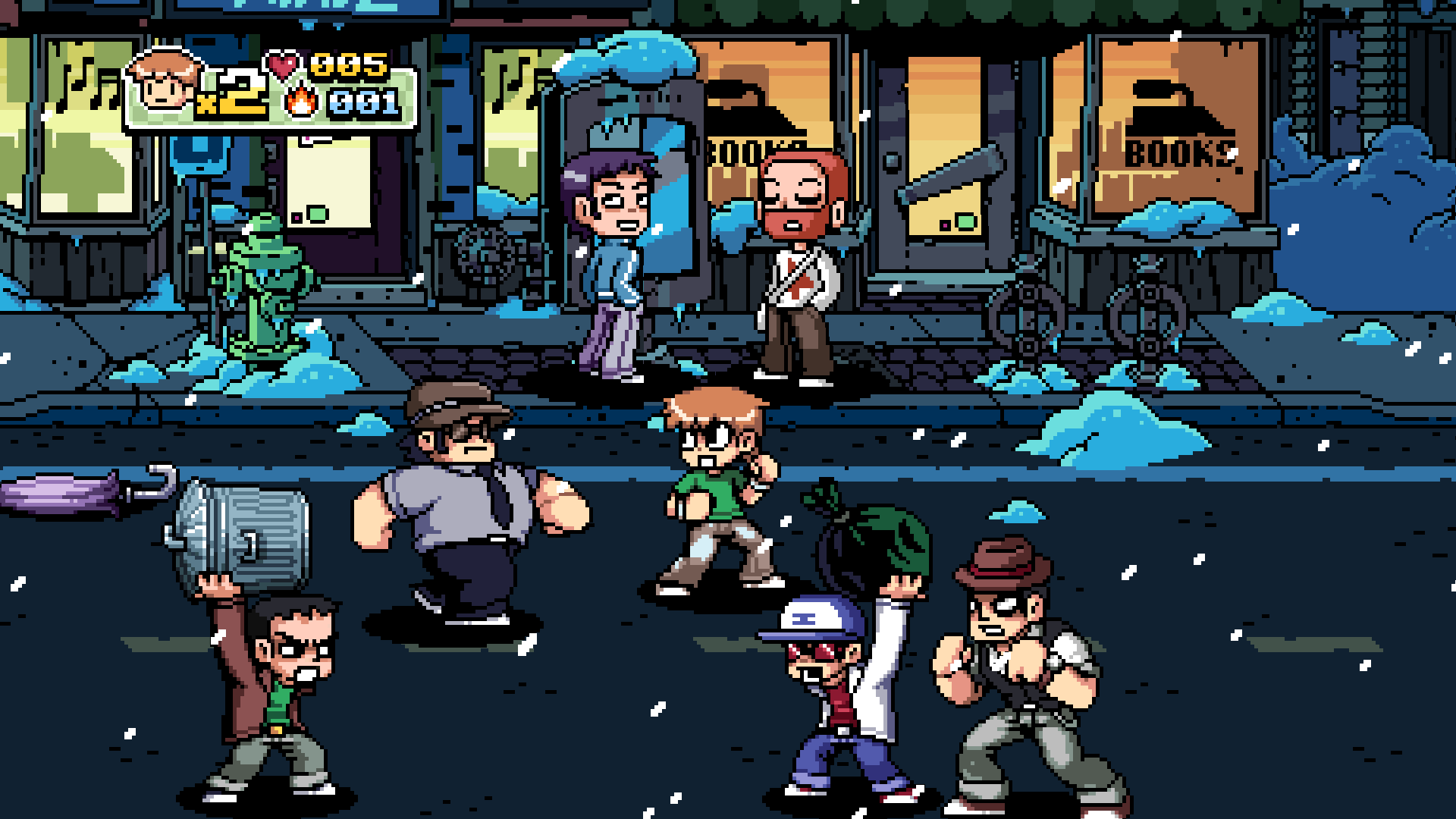 The Complete Edition comes with original DLC and the Knives Chau and Wallace Wells add-on packs.
Players will level up, learn new abilities, unlock secret items, and summon powerful allies while playing as characters such as Scott Pilgrim , Ramona Flowers, Knives Chau, Stephen Stills, and more.
Scott Pilgrim Vs The World: The Game—Complete Edition is available to download on PC, PS4, Xbox One, Nintendo Switch, and Google Stadia.
'Scott Pilgrim Vs The World: The Game' has been released today, January 14, 2020, more than 10 years after it first launched.Ubisoft The Scott Pilgrim Classic Edition bundle for PS4 includes the game plus a full-color instruction booklet, reversible cover sheet, deluxe plastic clamshell case with a reversible coversheet, a sticker sheet featuring art from the game, a physical soundtrack CD featuring music by Anamanaguchi, The Clash at Demonhead commemorative concert ticket, and an Overworld map, is selling for $54.99.
The World: The Game guide book, and a CD and Cassette Original Soundtrack from Anamanaguchi.
Edition also includes full-size wooden drum sticks featuring game art, three Sex Bob-omb guitar picks (one each of light, medium, and heavy gauges), a Scott Pilgrim loading screen enamel pin, high-gloss foil 7 Evil-Exes trading card set, and two sticker sheets featuring art from the game.