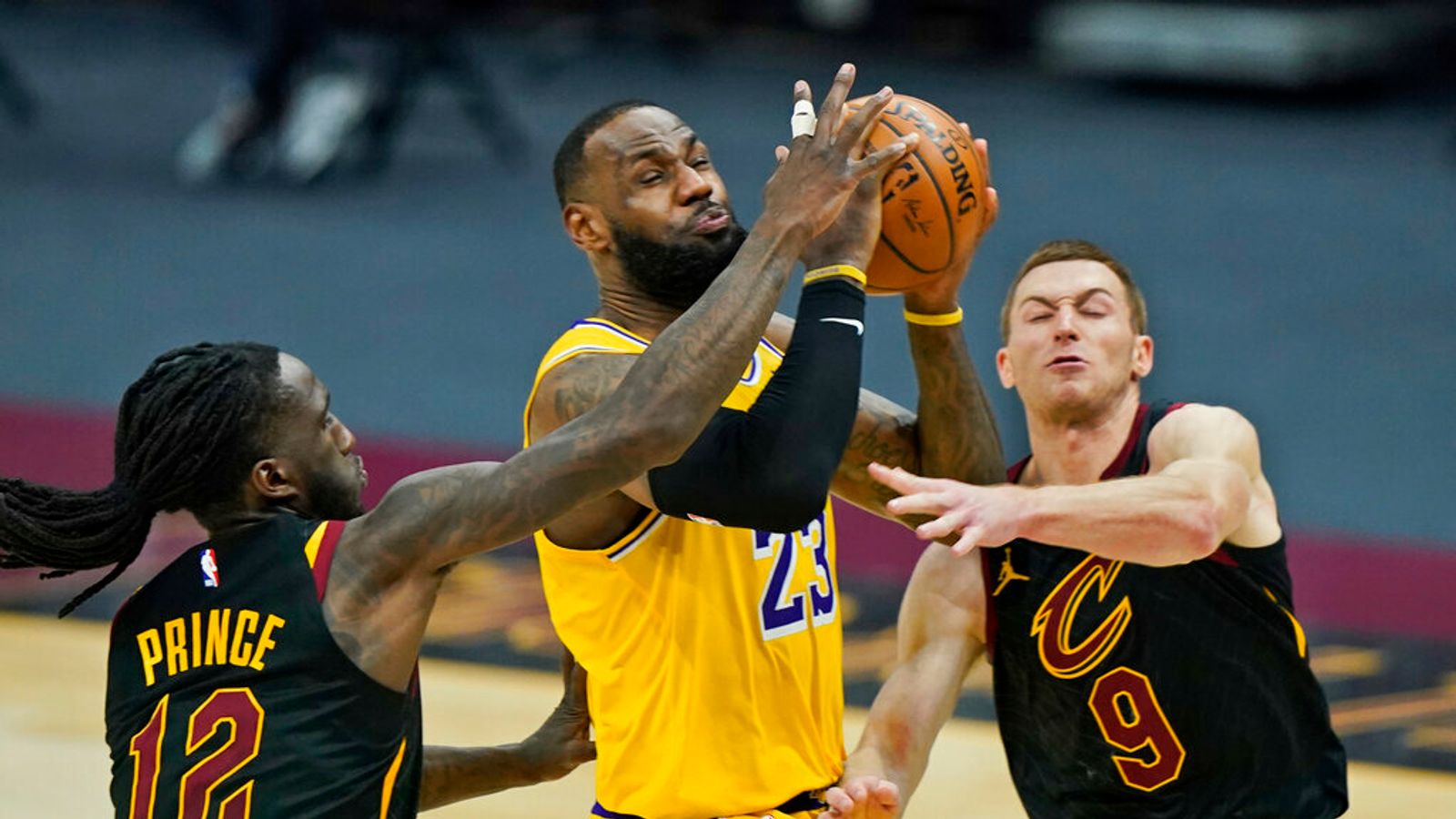 LeBron James put on a show as the four-time MVP scored 46 points to overcome the Cleveland Cavaliers as the Los Angeles Lakers moved to 14-4 for the season.
Elsewhere, Steph Curry inspired a Golden State Warriors triumph over the Minnesota Timberwolves, while the Brooklyn Nets, Boston Celtics, and Oklahoma City Thunder all picked up wins on Monday night.
Los Angeles Lakers 115-108 Cleveland CavaliersMinnesota Timberwolves 108-130 Golden State WarriorsMiami Heat 85-98 Brooklyn NetsBoston Celtics 119-103 Chicago BullsPhiladelphia 76ers 104-119 Detroit PistonsToronto Raptors 114-129 Indiana PacersCharlotte Hornets 108-117 Orlando MagicDenver Nuggets 117-113 Dallas MavericksOklahoma City Thunder 125-122 Portland Trail Blazers
LeBron James scored a season-high 46 points, including 21 in the fourth quarter, to lift the visiting Los Angeles Lakers to a 115-108 win against the Cleveland Cavaliers.
Stephen Curry overshadowed Andrew Wiggins' reunion with his former team, scoring 36 points as the Golden State Warriors thrashed the Minnesota Timberwolves 130-108 in San Francisco.
James Harden scored 10 of his 20 points in the fourth quarter as the Brooklyn Nets pulled away in the final minutes for a 98-85 victory over the visiting Miami Heat in New York.