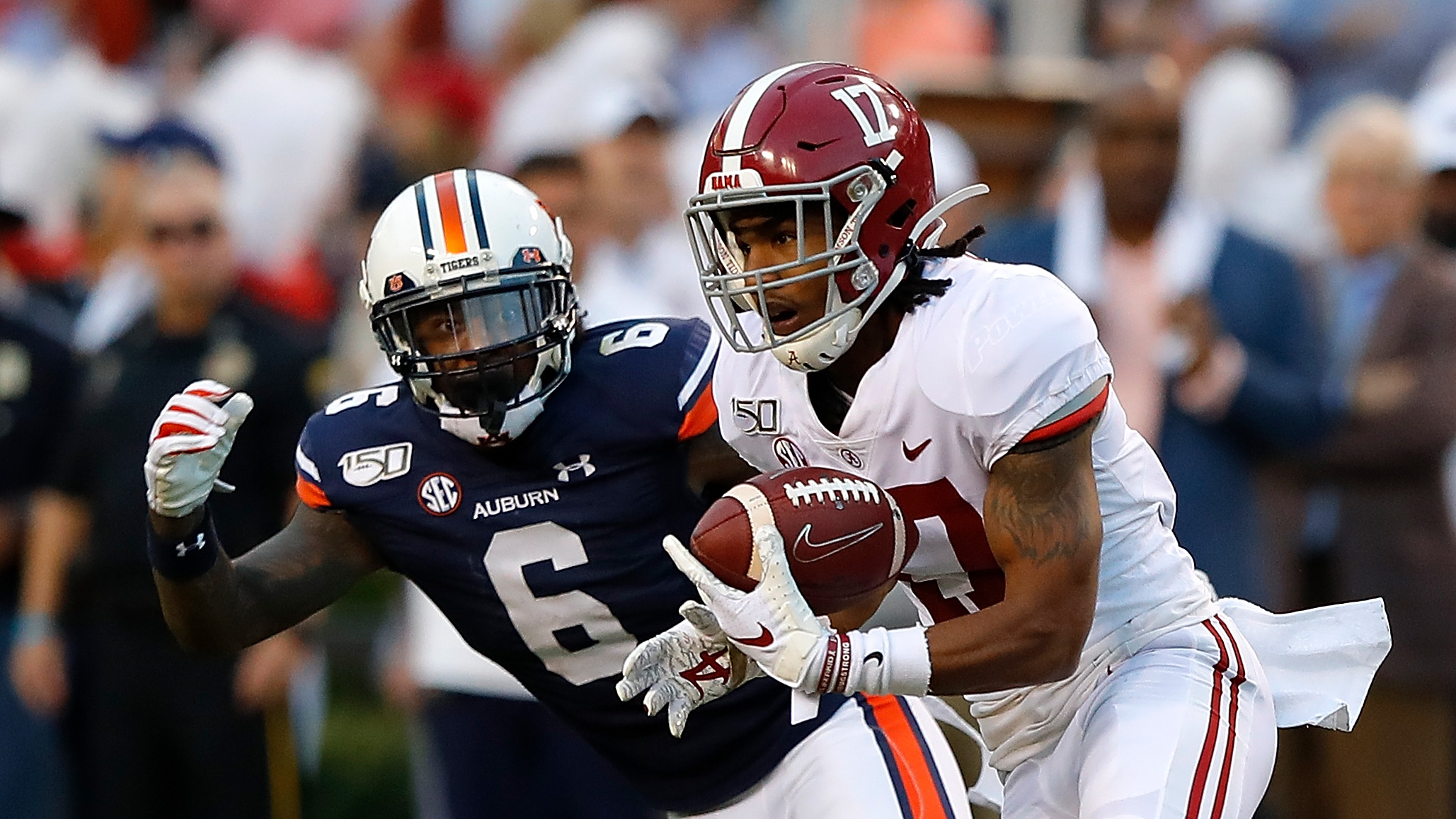 Waddle actually outproduced the Sporting News' Player of the Year prior to his Week 5 injury against Tennessee, producing 557 receiving yards and four touchdowns to Smith's marks of 483 and four, respectively.
Of course, there's also the question of whether this is merely gamesmanship by Tide coach Nick Saban, forcing Ryan Day and Ohio State to gameplan for someone who might not play.
Monday following the game, Saban told reporters Waddle had undergone successful ankle surgery Saturday night, and that he had remained in the hospital since that time.
Part of that decision is whether he's comfortable enough to take the field and risk reinjuring himself: The star receiver is considered a consensus first-round talent, with Sporting News projecting him as the 15th overall selection by the New England Patriots.
The injury occurred on the opening kickoff against Tennessee on Oct. 25; Volunteers defender Kenneth George Jr. was on the tackle, forcing Waddle's right foot to get caught between his body and the field and causing the damage to his ankle.
Assuming Waddle has done enough to strengthen his ankle muscles — to the point he can play at game speed — he likely wouldn't need to worry about breaking it again as a result of his prior injury.