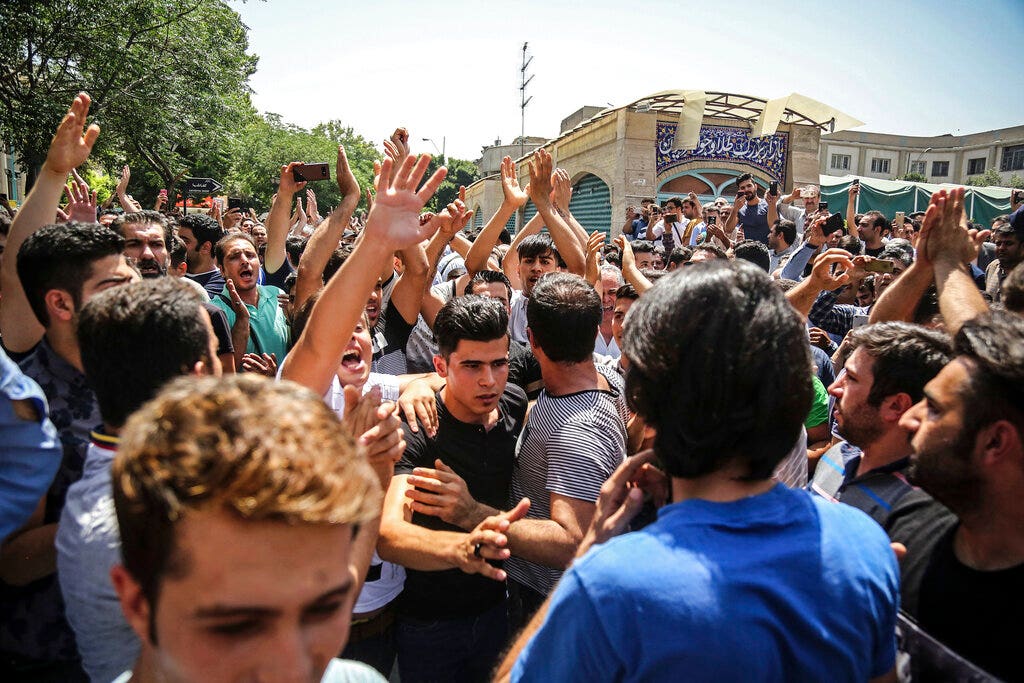 "The Iranian regime must be held to account for their vile human rights abuses and their attempt to cling to power through execution," Ellie Cohanim , the State Department 's deputy special envoy to monitor and combat anti-Semitism, told Fox News.
The case of 27-year-old Navid Afkari has drawn the attention of a social media campaign that portrays him and his brothers as victims targeted over participating in protests against Iran's Shiite theocracy in 2018.
In September, U.S. Secretary of State Mike Pompeo imposed sanctions against Judge Seyyed Mahmoud Sadati, Branch 1 of the Revolutionary Court of Shiraz and Adelabad Prison, for their role in the alleged extrajudicial killing of Afkari.
Amnesty International previously said, "There were systematic violations of fair trial rights" in the Islamic Republic and "forced 'confessions' obtained under torture and other ill-treatment were broadcast on state television and used by courts to issue convictions."
Hamid Sourian, a Greco-Roman wrestler who won a gold medal at the 2012 London Olympics, said, "I beg Dr. Gholami Gheibi, who is one of the prominent doctors in Dezful, [in Khuzestan Province], as the father of the victim, to please God" rescind the death penalty.
Rob Koehler, director-general of the sports human rights advocacy organization Global Athlete, told Fox News, "The Iranian regime murdered Navid Afkari on 12 September 2020, and now they have another wrestler, Mehdi Ali Hosseini, scheduled to be executed.