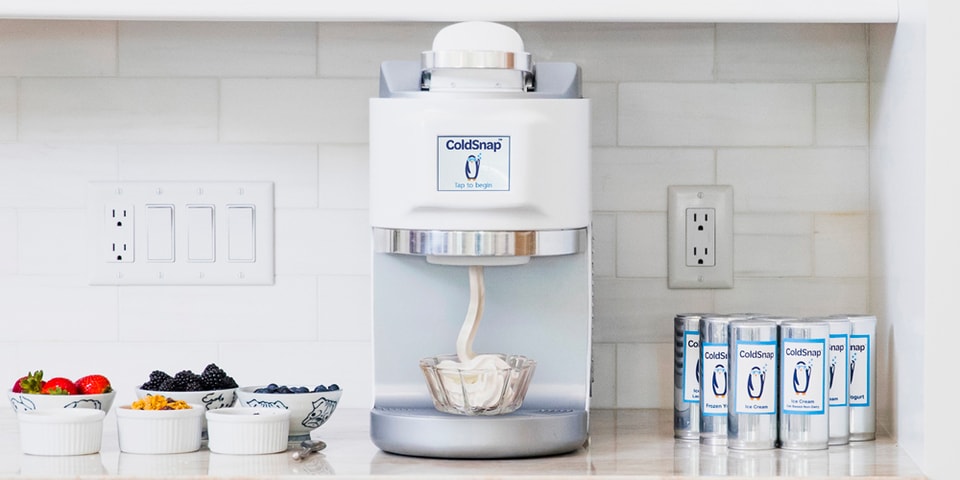 2 of 2Amidst all the high-tech news coming out of CES 2021 , Sigma Phase revealed its revolutionary frozen treat system, ColdSnap .
Revealed in its prototyping phase, the countertop device utilizes pod technology to make ice cream, margaritas, smoothies and any other frozen treats in just 60-90 seconds.
According to Sigma Phase President Matt Fonte, ColdSnap was inspired by compressor/condenser technology used in refrigerators.
The recyclable aluminum pods feature a built-in QR code and mixer to ensure the right consistency.
Still in its prototype stage, Sigma Phase expected ColdSnap to be available in 2022 at a price point between $500 and $1,000 USD.
Taking on the school's iconic "White/Navy/University Gold" color scheme.