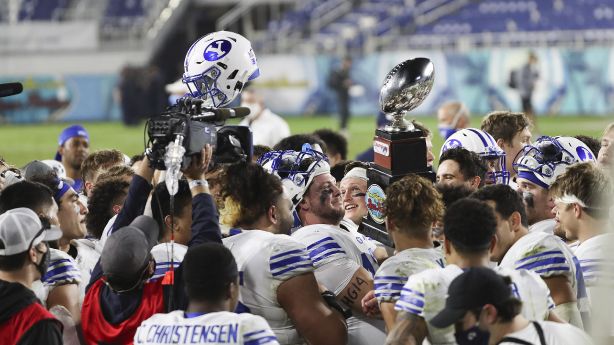 PROVO — Moments after Alabama won its sixth college football national championship under Nick Saban with a 52-24 win over Ohio State in Miami Gardens, Florida, the final poll of the season was released by the Associated Press.
The Cougars last won 11 games in 2009, an 11-2 season in the waning years of their membership in the Mountain West Conference.
Moreso, the Cougars' 11 wins are tied for the most since Gary Crowton led BYU to a 12-2 record in his first season in 2001.
No matter how you count it, Zach Wilson, Dax Milne, Brady Christensen, Khyiris Tonga and the rest of the Cougars led BYU to its best season in years.
No wonder, then, that all four of those players have already declared for the draft — and then some, leaving multiple seasons of collegiate eligibility on the table.
4 team in the College Football Playoff, rounded out the top five, followed by Oklahoma, Georgia, Cincinnati, Iowa State and Northwestern.