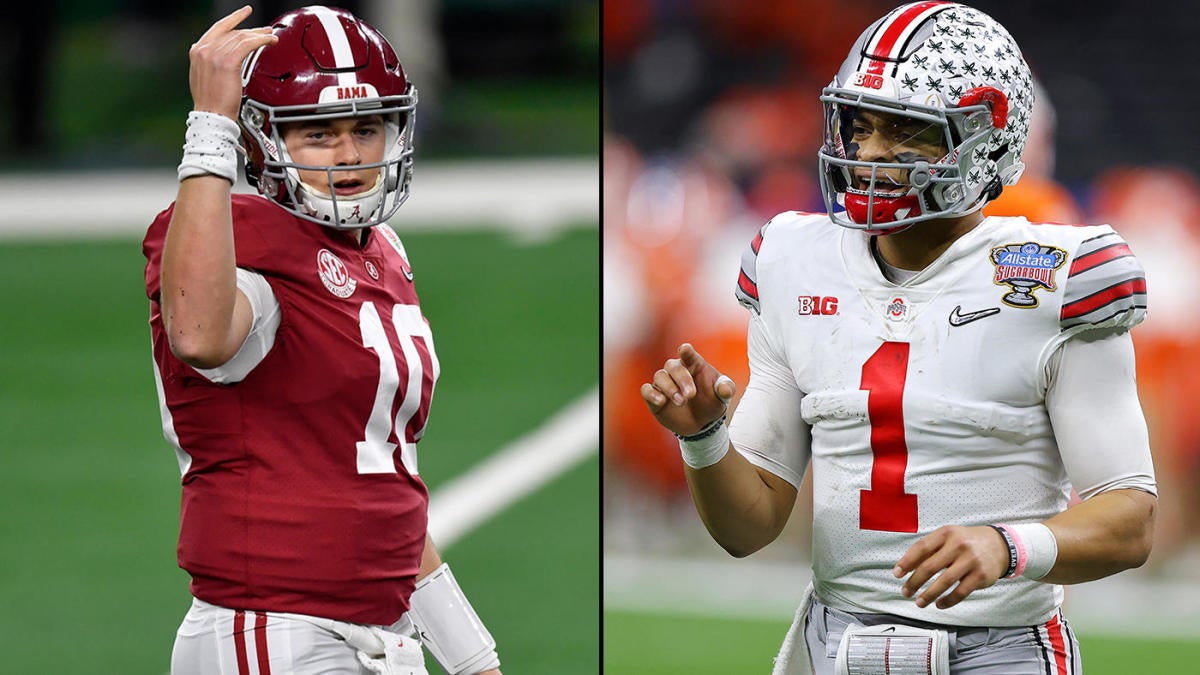 final game pick thoughts ... Alabama wins this game more often than not, and the style of its wins this year -- creating an advantage early with a devastating first punch -- has me thinking it will be the Tide defending a lead for much of the second half.
So this pick comes down to whether Alabama can keep the backdoor closed, and my hunch is the lessons learned from Florida's late push in the SEC Championship Game have the Tide better prepared for whatever Justin Fields and the potent Buckeyes offense present as their final challenge late in the game.
I think the spread is a bigger sweat than the game, and Alabama wins a classic in wire-to-wire fashion.
Memo to Ohio State DBs: Jaylen Waddle is running a 9 route.
Although Alabama C Landon Dickerson is dressed out, he isn't fully participating in individual drills.
He just walked off the field after testing his ankle under the watchful eye of the Alabama medical staff.