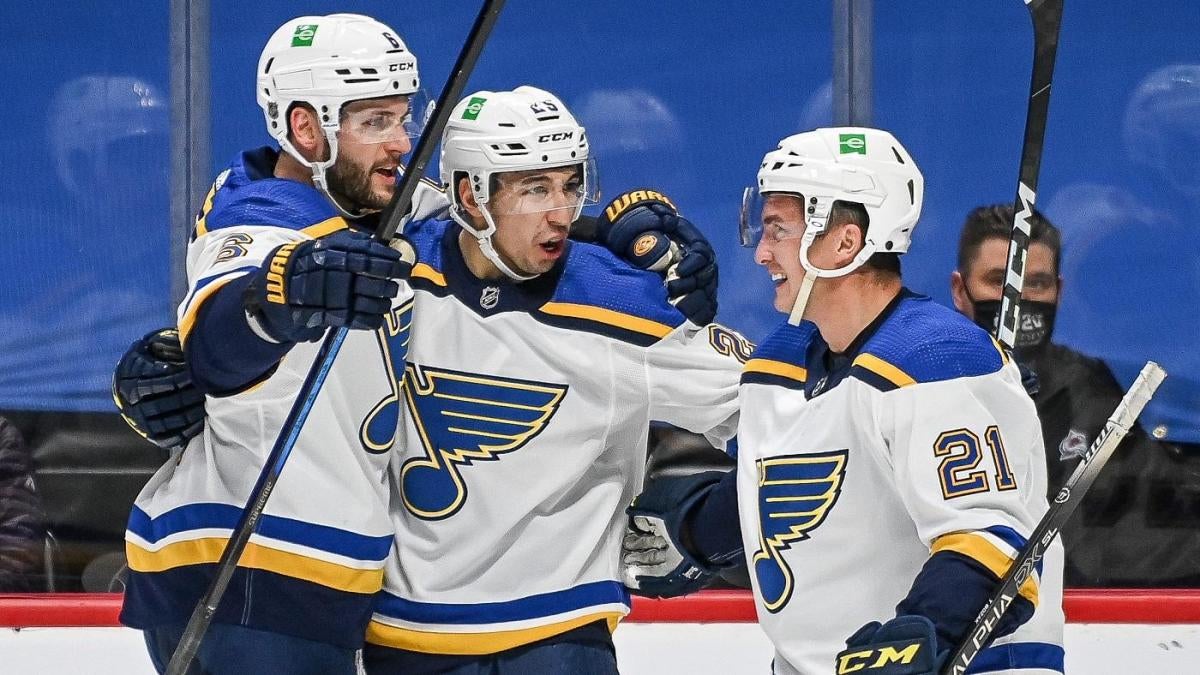 Blues defeat the Avalanche 4-1 to finish off the opening night of the 2021 season.
St. Louis scored four unanswered goals and goalie Jordan Binnington turned away 26 of 27 shots.
Jordan Binnington has been sensational in net for the Blues tonight.
Definitely has come up huge all night and continues to be an awesome story.
Avalanche star forward Nathan MacKinnon was extremely aggressive throughout the second period, but Jordan Binnington was up to the challenge.
Blues hold a 24-20 advantage in the shot department while also winning 19 face-offs on the night.