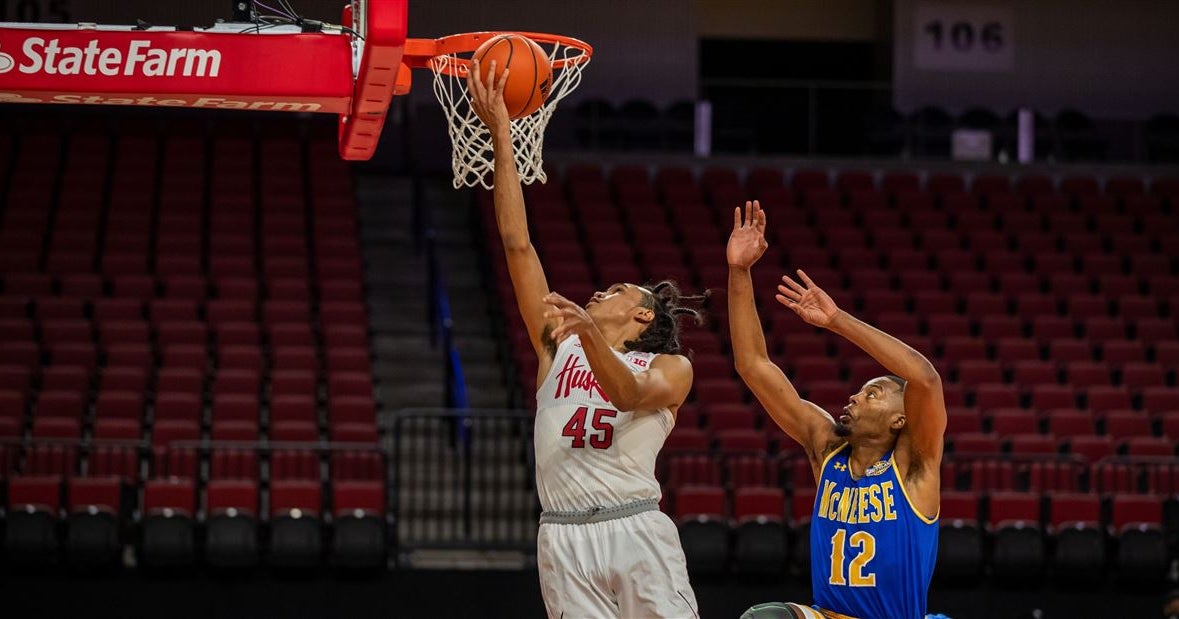 Nebraska basketball returns to the floor for its final non-conference game of the season on Thursday night, as the Huskers will host Doane University in a 6 p.m. contest.
The matchup will mark the debut of freshman center Eduardo Andre, who has not played this season after testing positive for Covid-19.
Because Andre was unable to do anything basketball-related during the 21 days he sat out, his low-level of conditioning means he will likely only see the floor in short bursts.
That year, the Huskers went 5-0, including a 48-8 win over Kansas, the worst loss in Jayhawk history.
Doane head coach Ian McKeithen worked as an intern under Hoiberg with the Minnesota Timberwolves.
— Nebraska has out-rebounded each of its last three opponents (South Dakota, Georgia Tech and Creighton), marking the first time NU has out-rebounded three straight foes since the first three games of the 2018-19 season.