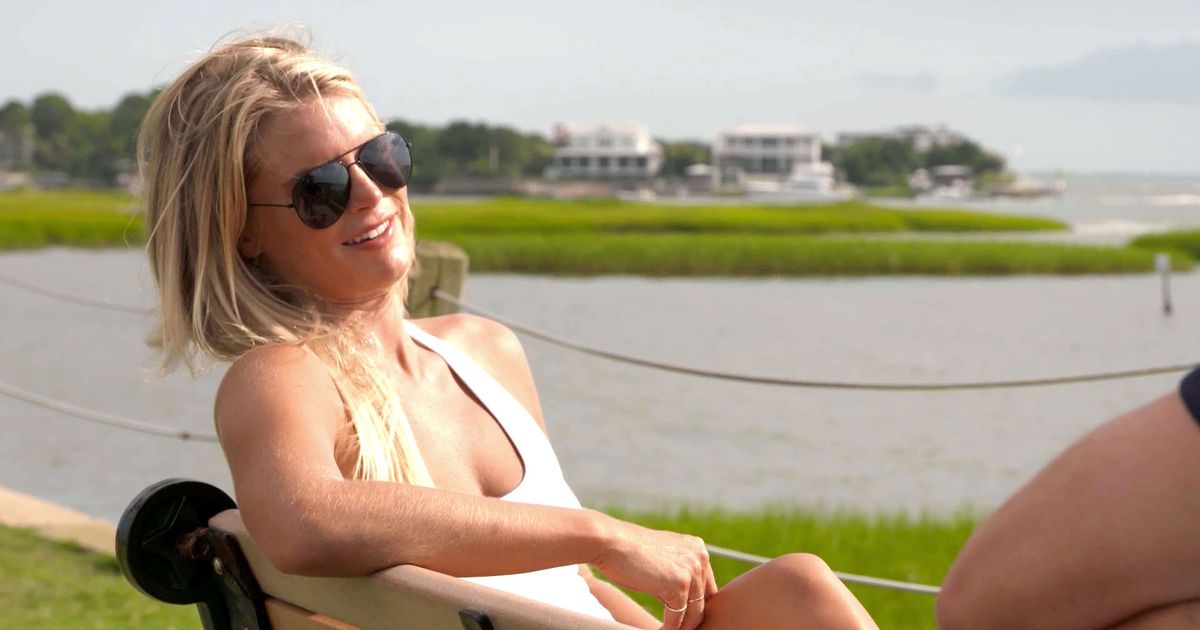 Yes, there were all sorts of other issues swirling around him — Pringle not being able to discipline his kids, Kathryn once again trying to rationalize her racist behavior without apologizing for it, Michael continuing to put his life at risk for a capricious woman who lets her dogs shit all over the house — but Craig was right there front and center.
She got COVID from hanging out with Shep and his idiot friends Austen and Craig, who were spending more time at bars with baseball hats on backward than with masks on frontward.
When quarantine is over, Taylor is mad at Shep for not paying more attention to her feelings of abandonment while she was trapped in a bachelor pad being paid for by a pillow empire.
Austen is also bent out of shape because he finally got his Trop Hop beer in cans — though Patricia has to be basically forced to drink it — and he doesn't get any credit for it with Madison.
She finally broke it off, but was forced to be around Craig and his friends all the time (hello, it's called their job), and he just wanted her back even though she wasn't in love with him anymore.
What's funny, though, is that while Craig is sitting out on the end of a pier looking like Pacey's older brother, he sort of answers all of his own questions about Madison's and Austen's relationship.