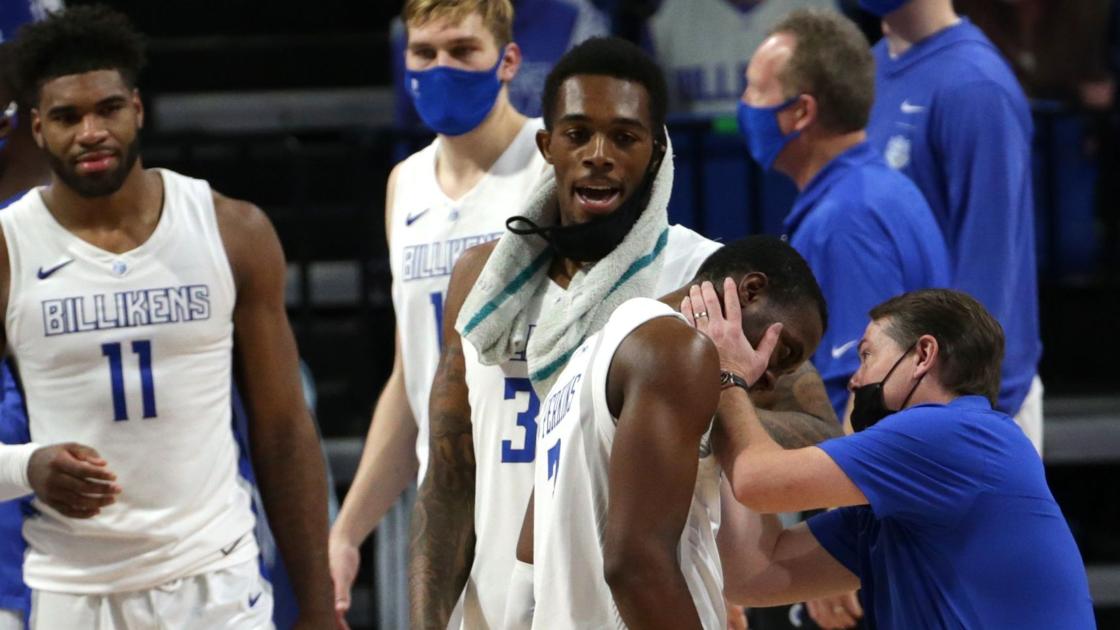 Among those missing were two inside players who left the team lacking depth in the middle.
However, 6-foot-11 Manny Bates was a force, scoring 20 points and blocking eight shots.
SLU's offense has not seen a defense so disruptive this season and found itself forcing shots and passes out of its comfort zone.
SLU finished with an uncharacteristic 21 turnovers but was dominant on the boards the entire game and finished with a whopping 53-26 rebounding advantage with Hasahn French adding 13.
After battling back, Perkins gave SLU the lead for good with a pair of free throws with seven minutes left.
"We did a good job picking up the pressure and not necessarily forcing the tempo but being a little more aggressive than we played in the first half."