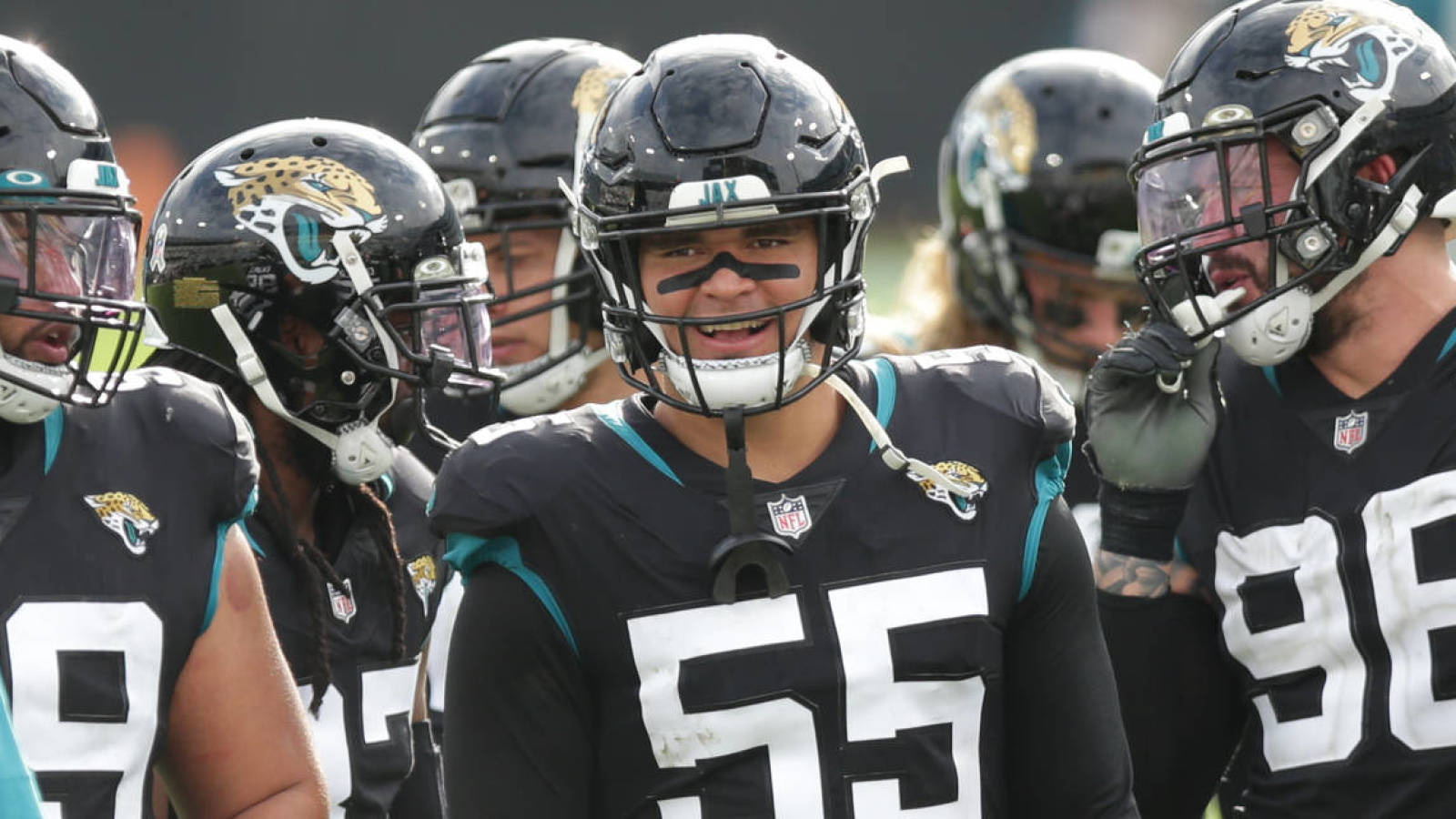 It's possible that linebacker Kamalei Correa has played his final game as a member of the Jacksonville Jaguars.
ESPN's Michael DiRocco reported on Thursday afternoon that Correa has left the Jaguars for personal reasons and is now on the exempt/left squad list ahead of Jacksonville's upcoming game versus the Baltimore Ravens.
It's the latest twist in the story involving a 26-year-old who signed a one-year contract in April to remain with the Tennessee Titans but then fell out of favor among defensive selections with that club.
He also spent time on the reserve/COVID-19 list and later asked for a trade, which Tennessee granted in mid-October.
Correa recorded seven tackles and one pass defended across his first six games with Jacksonville but missed matchups against the Minnesota Vikings and Tennessee because of what was referred to as a hamstring injury.
The Ravens selected Correa in the second round of the 2016 NFL Draft, but he failed to impress in two seasons before the Ravens traded him to Tennessee.