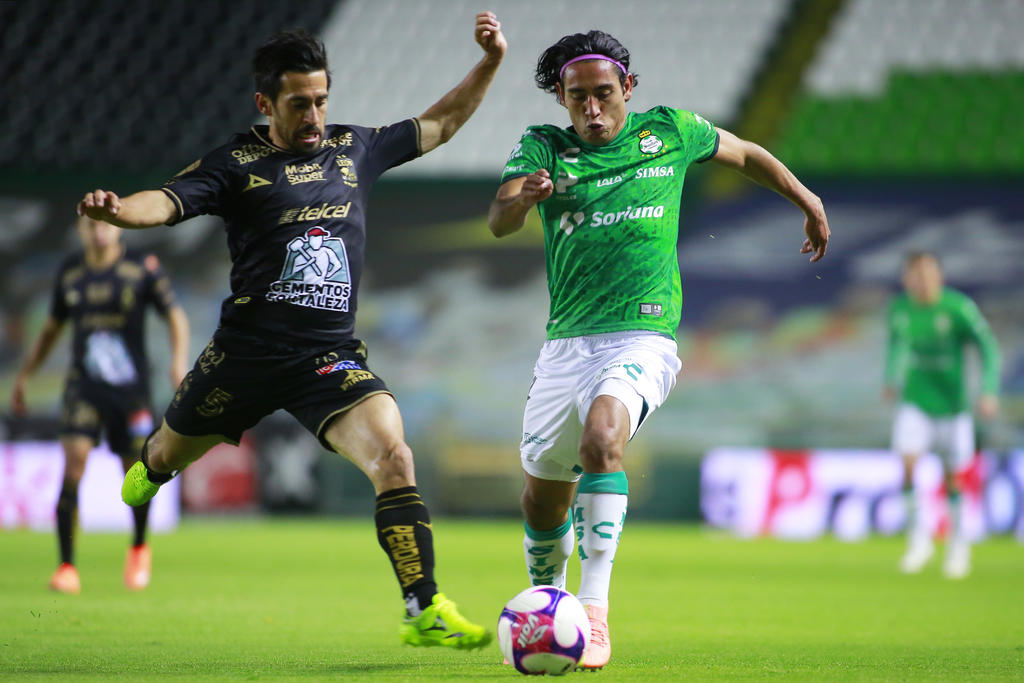 Luis Montes and José Ramírez scored goals in the second half and León came back on Monday night to beat Santos 2-1 in the last match for the 16th round of the Mexican Apertura tournament.
Argentine Julio Furch put the visitors in front at 40 minutes, but Montes tied at 51 and Ramírez turned the board around at 71, taking advantage of a good pass from Ecuadorian Ángel Mena.
It looked like the Warriors might be a surprise when Furch unleashed a powerful shot from outside the area that went through the center of the goal to knock out goalkeeper Rodolfo Cota.
Then, Mena took a ball down the right wing and sent a cross into the area where Ramírez arrived from the left side, cut a player and scored with a powerful shot.
Tigres has 27, Pachuca 25, Chivas 23, Santos 22, Necaxa 21, Toluca 20, Juárez 18, Puebla 17, Mazatlán 16, Tijuana 14, Atlas 13, Querétaro 12 and San Luis 11.
On Saturday they face: Chivas vs. Monterrey, Pachuca vs. Necaxa, Tigres vs. Atlas and Cruz Azul vs. Cougars.