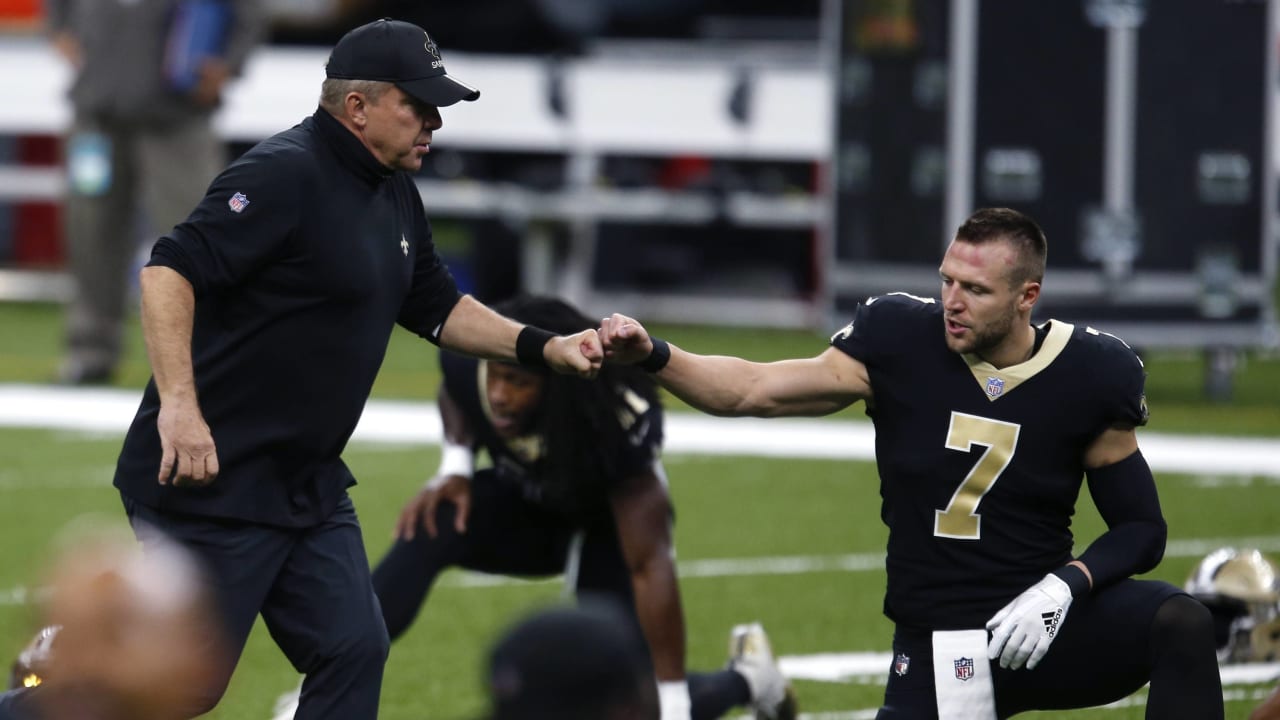 After conversations with several people involved in the situation, an explanation became clear as to why Hill, the do-it-all weapon, is expected to start at QB vs. the Falcons.
Nevermind that Hill is, in fact, considered the backup on the depth chart.
They gave Hill a two-year, $21 million contract this offseason with the thought that he's the future, but no one knows for sure.
Dealing with several fractured ribs and a puncture in his lung, Brees is expected to return in 3-4 weeks.
Hill took first- and second-team reps in practice this week, with the Saints making sure he got the full preparation for the biggest start of his life.
It is the biggest day in the career of Hill, who the Saints claimed in 2017 after he was released by the Packers.