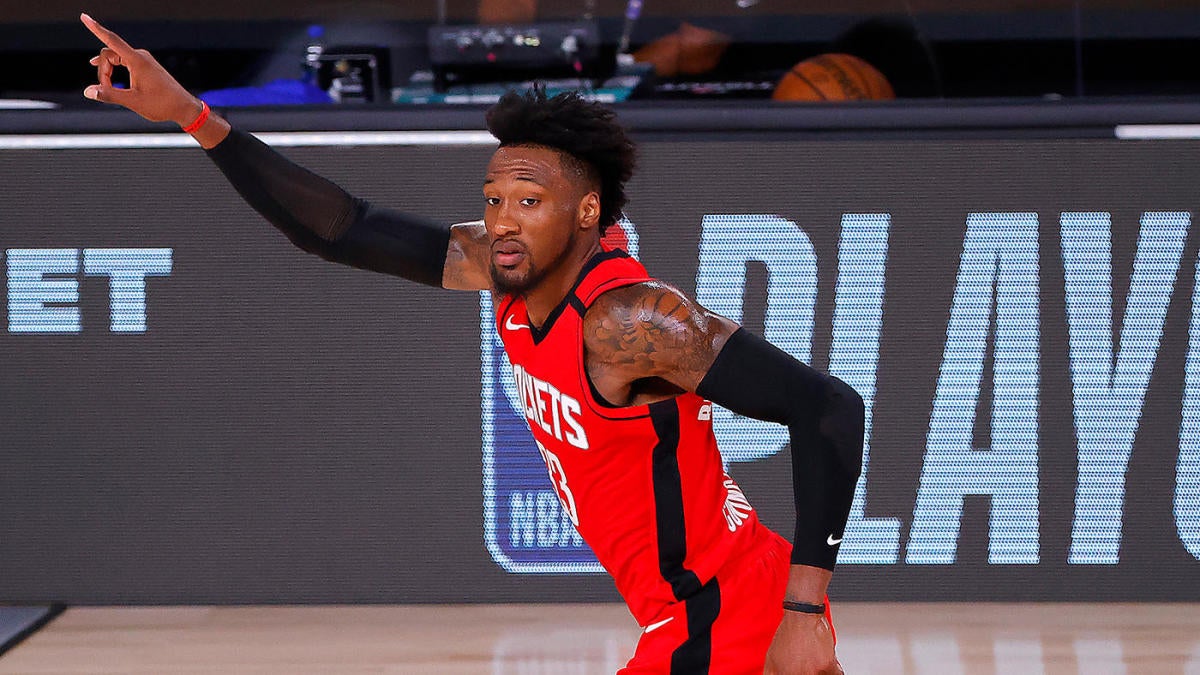 NBA trade season is officially upon us, as teams wasted no time finalizing deals once the moratorium was lifted on Monday.
The Houston Rockets got in the act, agreeing to send Robert Covington to the Portland Trail Blazers in exchange for Trevor Ariza , the No.
With Russell Westbrook and James Harden having already requested to move on from Houston, dealing Covington -- an integral part of the Rockets' small-ball attack after coming over from Minnesota in February -- could be the first step in a fire sale that initiates a full-blown rebuild.
The prototypical modern NBA 3-and-D wing, the 6-7 Covington is a 36 percent career 3-point shooter who should be able to space the floor for Damian Lillard and CJ McCollum in a Portland offense that finished third in efficiency last season at 113.2 points per 100 possessions.
Defense is where Covington will make his greatest impact, however, with his ability to guard multiple positions and pick up deflections, steals and blocks with his long arms and active hands.
The Rockets re-acquire Ariza, who averaged 12.2 points, 5.1 rebounds and 1.8 steals while shooting 36 percent from the 3-point line in four seasons with Houston from 2014-2018, his second stint with the team.