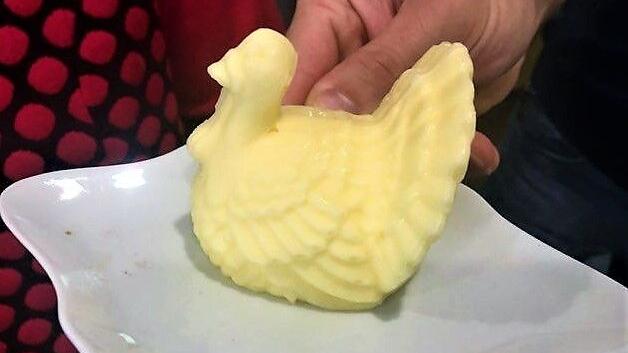 In households across our nation this week, as folks gather — in whatever number, be it at least two or more — there's a divide that again threatens disharmony on a day meant to celebrate Thanksgiving.
But still, even in some of the smaller groups that will gather 'round a table on Turkey Day, the great compromise will maintain peace where need be, among the various branches of our family tree.
Arrange and rearrange multiple and sometimes similar or seemingly duplicate — but slightly different — foods from various households.
(Aunt Toots' "real" name was Lutie Feagins, and she was the wife of Phyllis' maternal Uncle Herman.)
Its ingredients, however, remind me of a trendy recipe from the late 1970s or early 1980s that you made in a blender with fresh cranberries, apples, oranges (peels and all), crushed pineapple, pecans and raspberry gelatin.
Pour into mixing bowl and fold in: 1 can (14 ounce) cranberry sauce with whole berries; 1 can (8 ounce) jellied cranberry sauce, mashed well with fork; ½ cup orange segments (peel and section a navel orange and remove all pith and membrane); 1 small can (8 ounce) crushed pineapple, with juice; ½ cup chopped pecans; 1 cup finely diced celery; 1 small apple, peeled and diced.