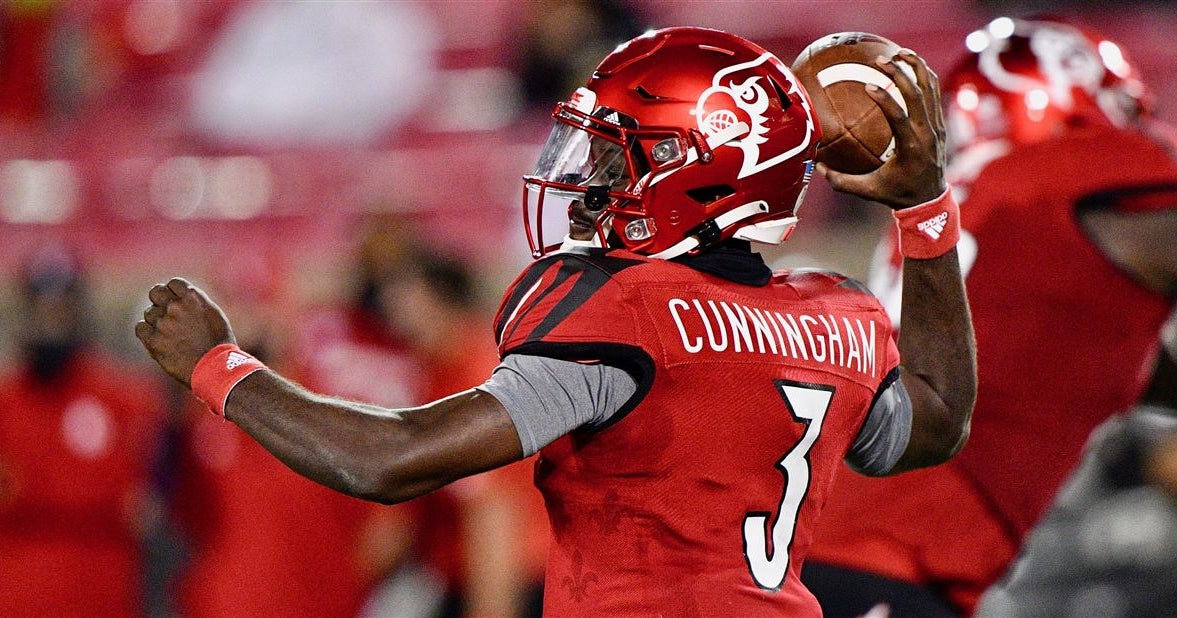 Following an expected weekend off to handle COVID-19 concerns, Louisville returns to the field on Saturday at 3:30pm to face Virginia.
The Cardinals return some of those that missed the team's last outing against Virginia Tech, but will be without a number of key players against the Cavaliers .
The Cardinals couldn't overcome three turnovers and the loss of offensive standouts Javian Hawkins and Tutu Atwell, as host Virginia held off Louisville for a 31-17 win.
0:15 - UVA has a 9-play, 80-yard drive come to an end at the UofL 2-yard line, when Marlon Character forces a fumble, recovered by Jack Fagot .
The Cavs pick up 40 yards on 6 attempts, capping the 67-yard drive with an 8-yard touchdown run by QB Brennan Armstrong.
8:22 - Louisville offense begins to move, but an impressive and gutsy 27-yard run by Malik Cunningham ends with a fumble at the UVA 35.