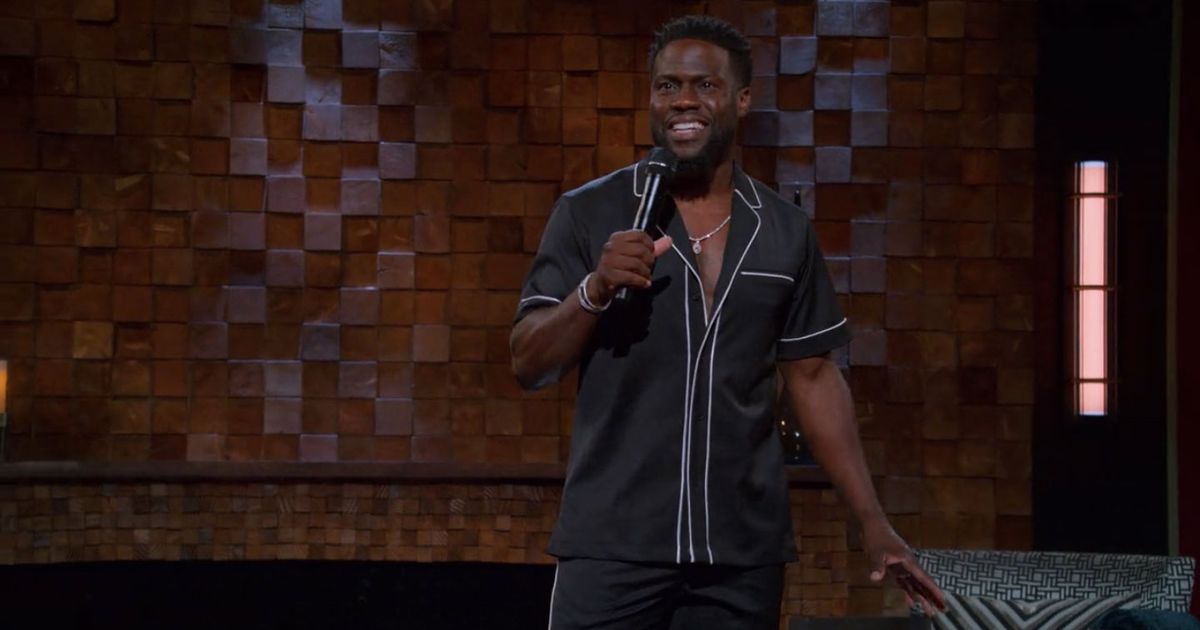 It is a mid-COVID stand-up special filmed indoors in Hart's own home, on a stage built in his living room and in front of a small audience of masked and distanced observers.
Hart can get a stage with his name on it built in his own home, and he has the kind of Netflix pull to film an hour-long special in front of an audience at a time when the liability costs alone are mind-boggling.
What he does, though, is return over and over to jokes about fame and shame, about celebrity as living inside a surveillance state, and most fascinatingly, about thinking he understands something and then totally missing the mark.
There's a section near the beginning of the hour about how the nature of celebrity has changed, featuring a joke about Hart getting caught stuffing a cheeseburger into his face after having recently announced that he "was going plant-based full time." The woman who catches him, a stranger, records a video of him sitting in his car eating the burger.
There's a joke about worrying that his teenage daughter is a "ho," a classic Hart-esque setup that in the past would've stayed in the realm of anxiety about her sex life.
It doesn't — it's smaller, more intimate, and more subdued, and it occurred to me that a low-key production shot inside a living room translates beautifully into a filmed comedy special to watch on the sofa.