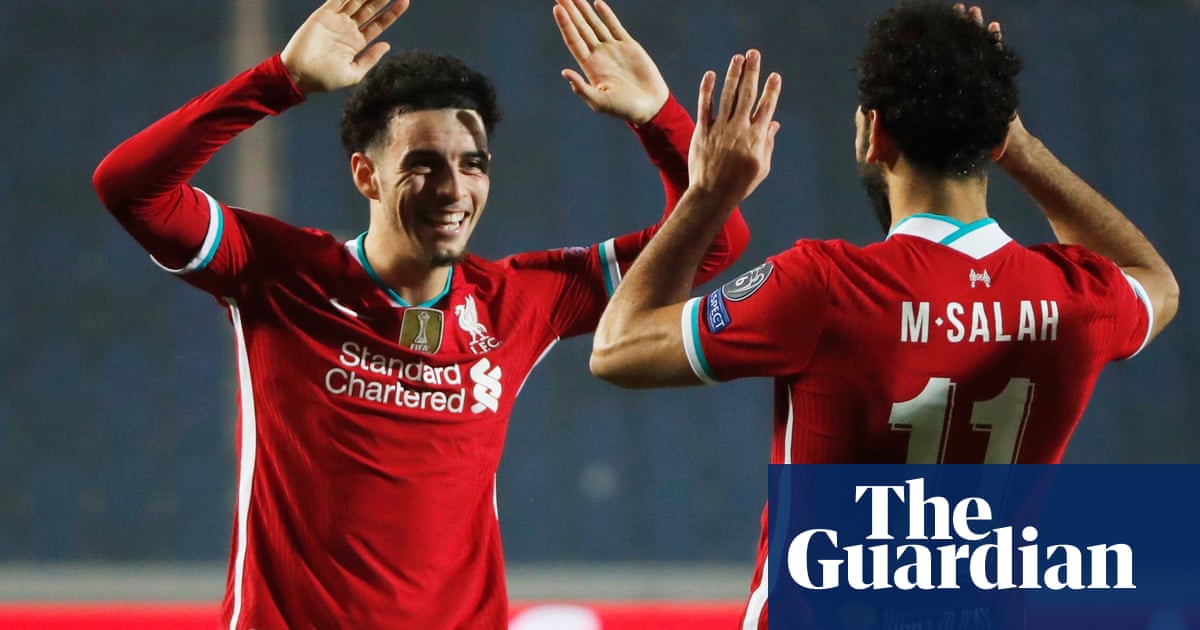 The wildness of the scoreline will encourage a hasty reassessment of their opposition: a team who for all their feverish advance billing ended this game a disjointed and disenchanted rabble.
Famously, Gian Piero Gasperini likes his teams to go man-to-man – for markers to follow their targets all over the pitch, for defenders to win their individual battles, for attacking players to dribble and improvise.
We see now how this suited a Liverpool team that has long been accustomed to doing the same, that is well used to playing against a back three, that boasted superior individual talents who are drilled to rotate and dovetail to the point where it is almost second nature.
Above all, many of Jota's recent goals convey this sense of pure economy, of exactly the right run and exactly the right touch and exactly the right finish paced at exactly the right weight, and not a scintilla of wastage in the process.
One of the reasons Liverpool have occasionally looked so leaden in attack of late is Firmino's tendency to come short and play simple passes, which usually means Mohamed Salah or Sadio Mané tucking in to support.
By contrast, as Jota outpaced Palomino to score his first goal, Salah was tight to the right touchline, Mané wide on the left, stretching Atalanta open like the mozzarella on a pizza.