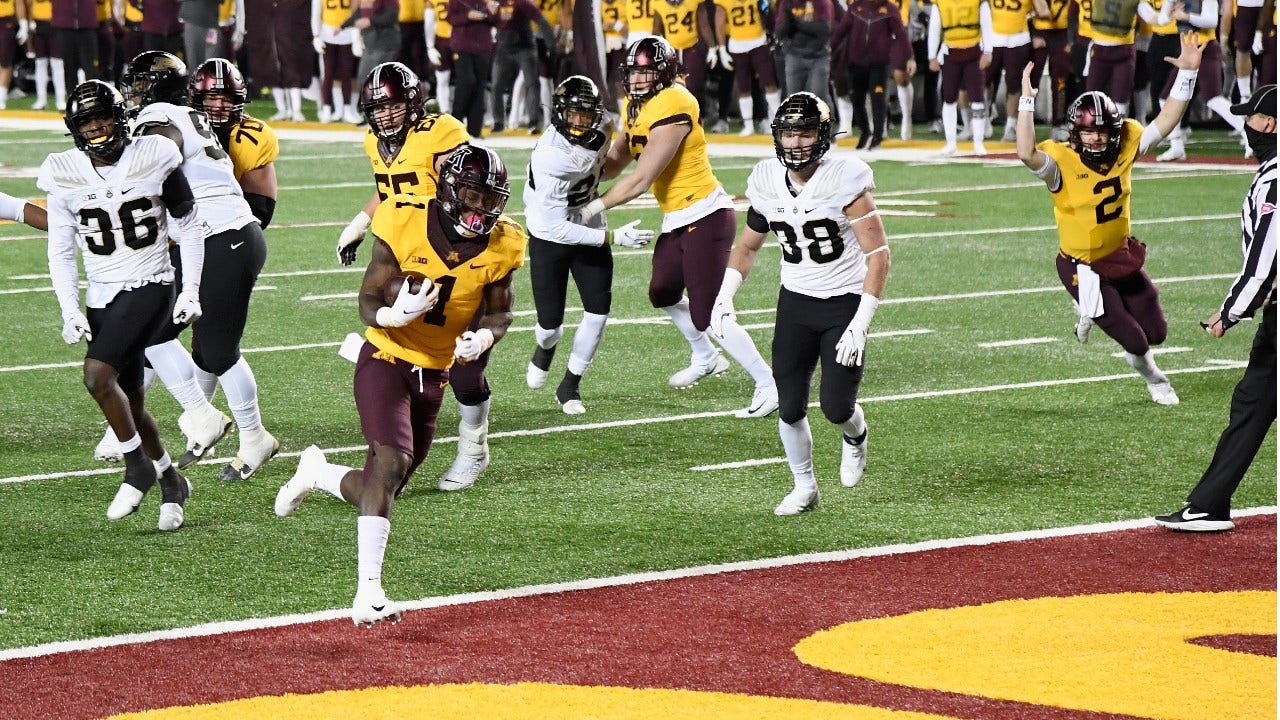 Offensive line coach Brian Callahan and two staff members weren't at the game due to positive COVID-19 tests earlier this week.
The Gophers highlighted their "HERE" campaign with "End Racism" labels on the back of their jerseys Friday, and in a game featuring plenty of highs and lows, Josh Aune's interception after a controversial offensive pass interference call on Purdue sealed Minnesota's first win of 2020 in its home stadium.
Ibrahim's third touchdown of the night, from four yards out on the second play of the fourth quarter, gave the Gophers a 34-24 lead after a missed extra point.
Minnesota punted it back one more time, setting up the wild finish between the offensive pass interference call and Aune's interception.
In his Big Ten debut, Purdue star Rondale Moore finished with 15 catches for 116 yards and a rushing touchdown in the first half.
The Gophers improve to 2-3, despite injuries, COVID-19 issues and overcoming controversy as they face rival Wisconsin at Camp Randall Stadium next Saturday.