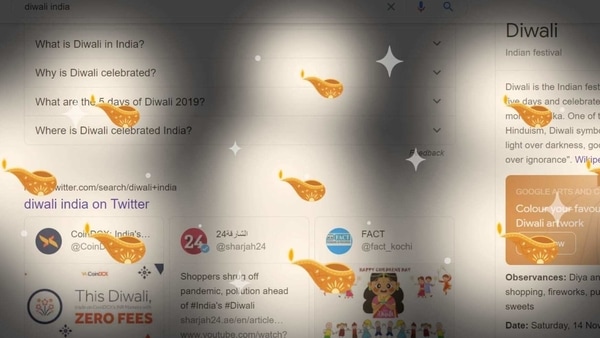 It's officially Diwali and joining the virtual celebrations is Google with a special Easter egg.
On the right side of the Search result page in the information box about Diwali, you'll see a diya.
Diwali symbolises victory of light over darkness so this Easter egg nicely sums up the meaning of the festival.
Here's you'll find articles about the history of Diwali, its significance and meaning, and how Indians celebrate the festival.
It also has a video of Amish Tripathi, author and Director of the Nehru Centre with Neil MacGregor, Art historian, broadcaster on why Diwali is special this year.
It also features the history of Diwali from the Ramayana, and the significance of Hindu goddess Lakshmi.