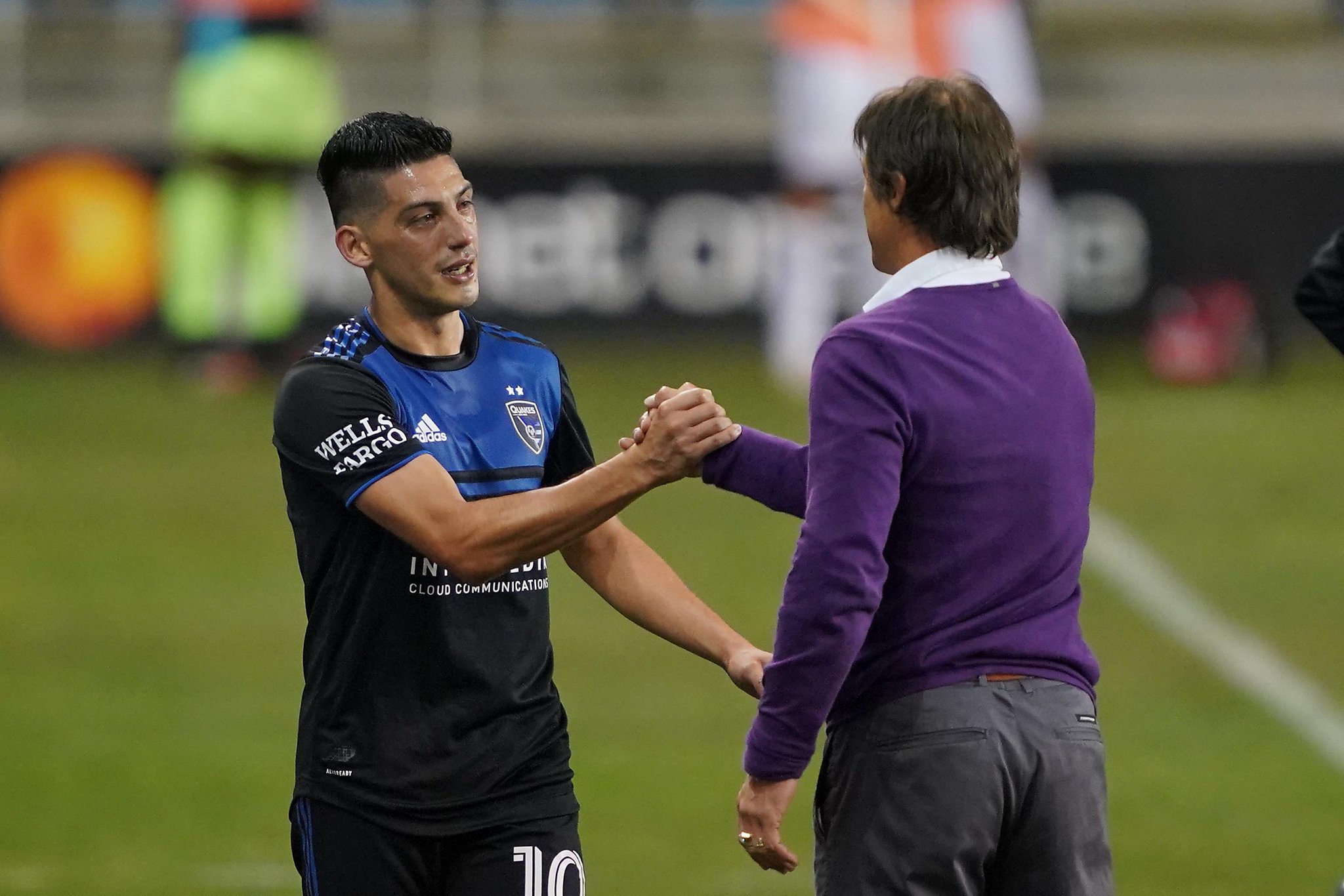 Gleeful opponents poured goals into the Quakes' net with shocking ease, part of an eight-game winless streak that sent San Jose plummeting to the bottom of the MLS standings.
When they don't control the ball, Almeyda's unorthodox man-marking system demands an extraordinary level of hustle to track opponents all over the field rather than patrol certain areas.
The way Almeyda saw it, a couple of laughable mistakes in that 7-1 loss to Seattle eroded his team's confidence and snowballed to the point that they could no longer possess the ball.
Then, three minutes into stoppage time, midfielder Jackson Yueill flicked a low cross from Cristian Espinoza into the net and sprinted toward teammates.
Strict guidelines from Santa Clara County health officials have kept players out of their own locker room at Earthquakes Stadium, prompting the team to move its gym equipment outdoors.
San Jose thrived in the single-elimination setup of the MLS Is Back Tournament in July and August, and the chaotic nature of their playing style makes them relatively unpredictable.