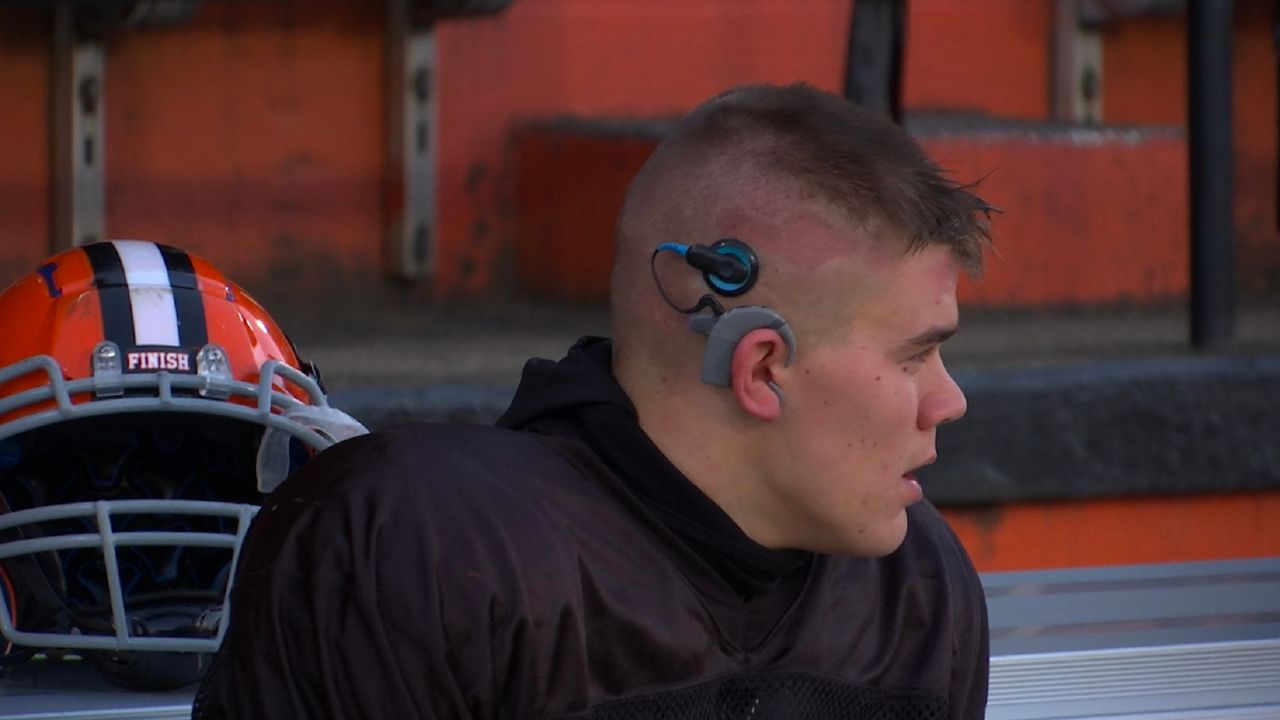 "These kids they've had this game circled for almost one calendar year now," Ironton head coach Trevon Pendleton said.
What You Need To Know Ironton returns to the State Final for a second-straight year to battle Maitland Sophomore QB Tayden Carpenter is deaf, but doesn't let that stop him from playing the sport he loves Carpenter says communicating can be difficult at times, but always works through to get the job done Ironton vs. Maitland can be viewed this Saturday at 1:15 PM on Spectrum News 1
After losing last year's state title game against Maitland, Pendleton is making sure his guys stay focused on the task at hand.
But when observing the Tigers play, you notice there's something unique about his starting quarterback Tayden Carpenter.
Carpenter has a cochlear implant in his ear that allows him to hear, but communicating during a game is not an easy task — especially when coaches are wearing masks.
"A lot of people, if they were deaf or had any other type of disability and tried to play a sport, they would try to use it kinda like a crutch, but he doesn't do that," Carrico said.