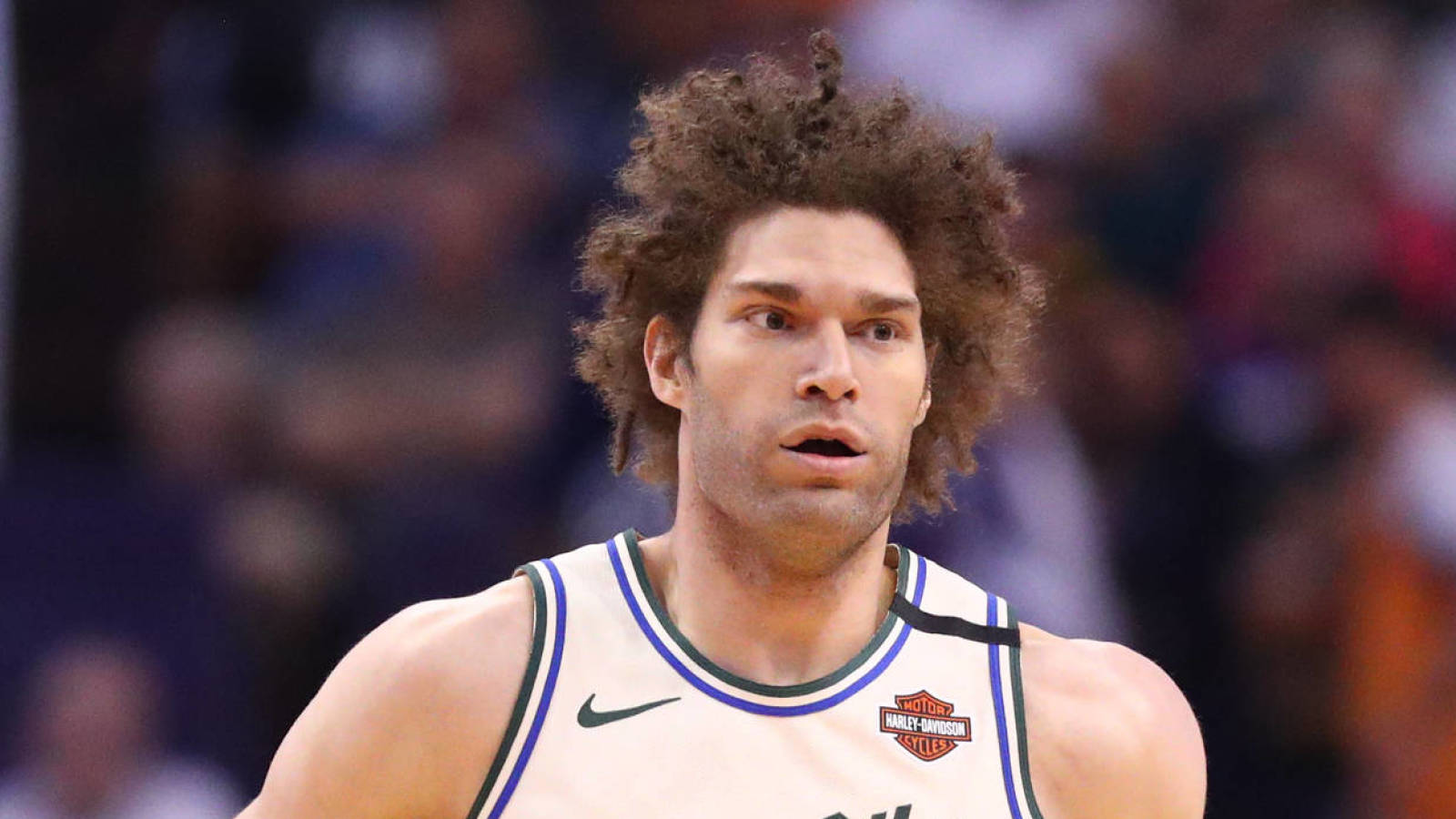 Bucks reserve center Robin Lopez will decline his $5 million player option and become a free agent, ESPN's Adrian Wojnarowski tweets .
Robin Lopez appeared in 66 regular-season games last season, including five starts, and averaged 5.4 PPG and 2.4 RPG in 14.7 MPG.
His playing time dropped dramatically in the playoffs, as he made only three brief appearances.
Considering his age and status as a role player, Lopez might be taking a gamble entering the free-agent market.
It suggests he's confident he can get that amount or close to it in the open market or that he's eager to get more playing time.
Lopez's decision frees up some much-needed cap space for Milwaukee, which is looking to make upgrades and convince Giannis Antetokounmpo to stay put.