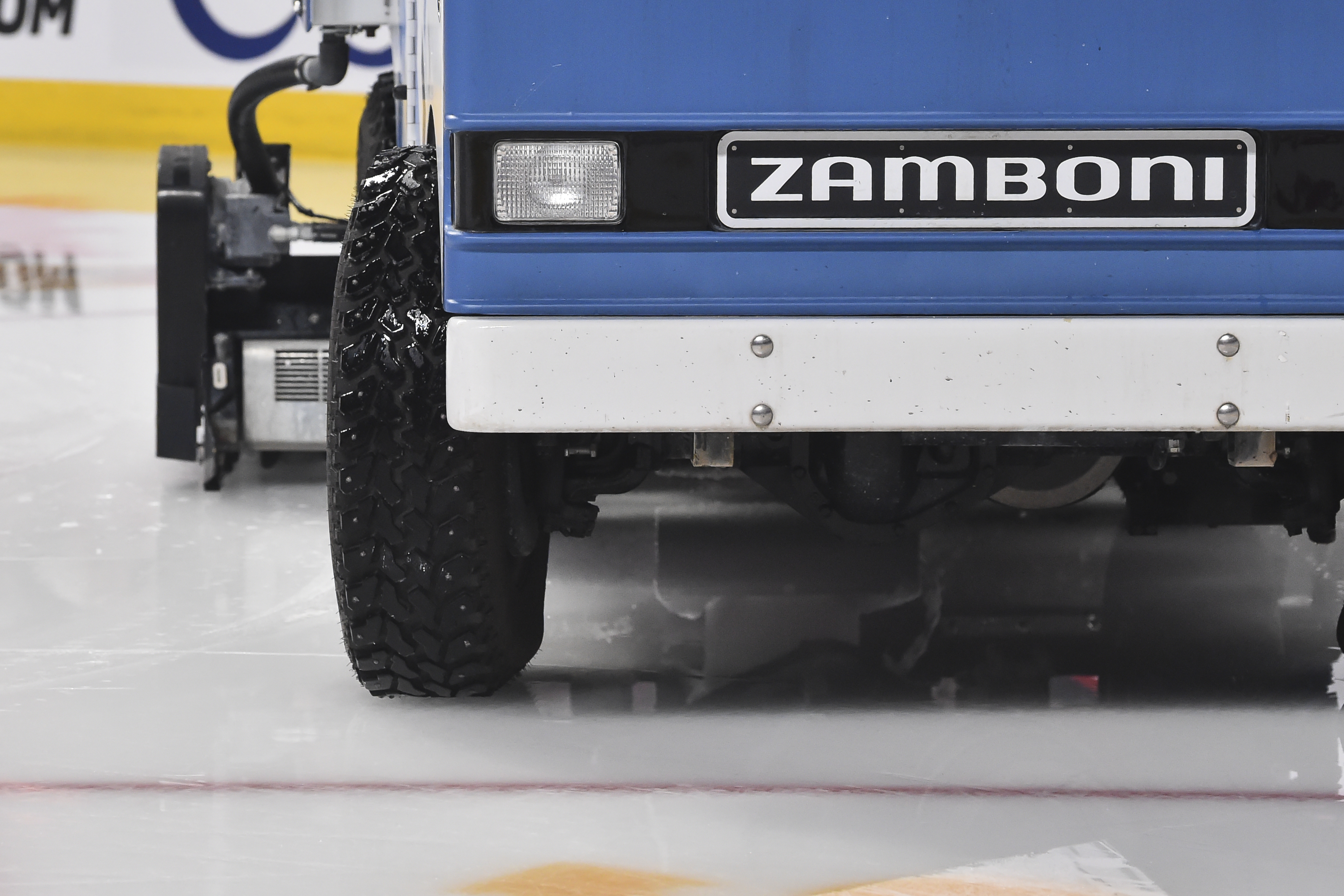 Multiple videos of the incident were posted on social media, showing the machine cleaning the rink before smoke begins to emerge from the engine.
The operator can then be seen inspecting the machine, shortly before flames erupt from the Zamboni to the astonishment of spectators.
According to Rochester ABC-affiliate WHAM-TV, the arena management confirmed the incident was caused by a broken hose on the back of the Zamboni, which leaked hydraulic fluid on the ice as the machine was being operated.
While not all ice resurfacing machines are actually produced by Zamboni, the brand name has become so popular and synonymous with the them that it has become used as a general term.
In the same year, the Zambonis also made an appearance in a Peanuts TV special entitled She's a Good Skate, Charlie Brown .
On Wednesday, spectators at an ice rink in Upstate New York witnessed a Zamboni machine catch fire.Minas Panagiotakis/Getty