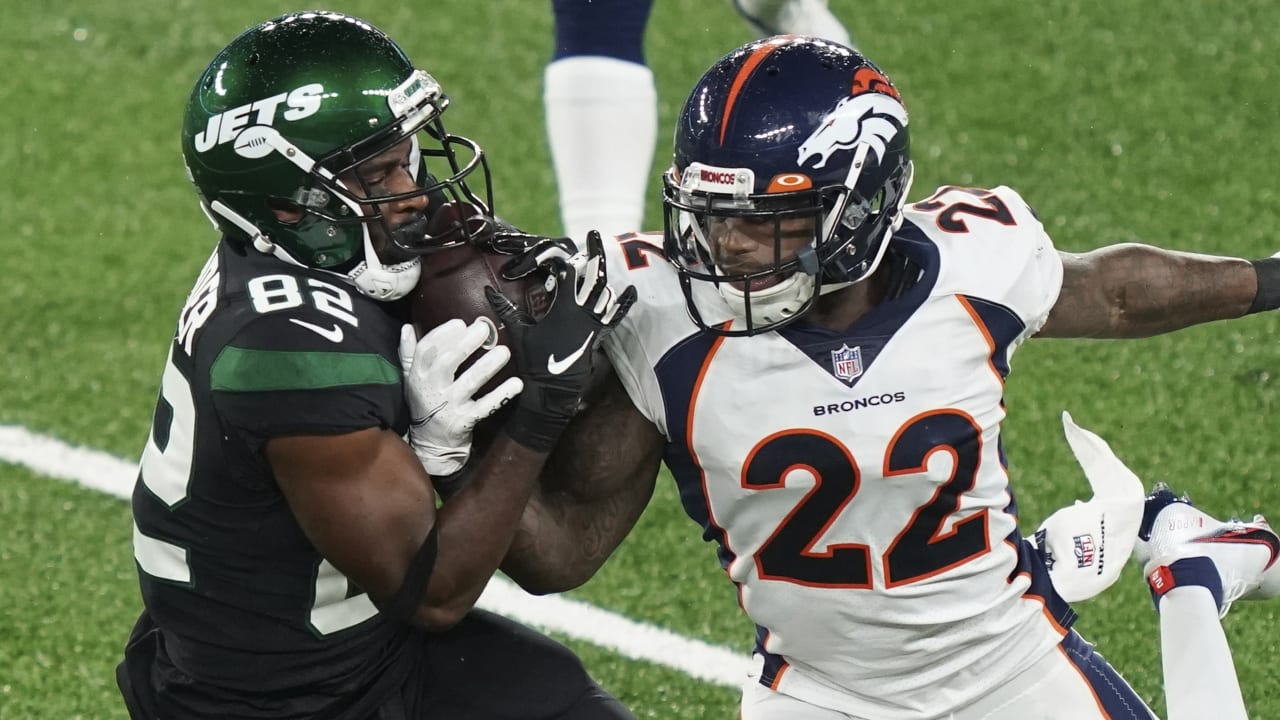 Even though Darnold and Jets were adept at moving the ball, the team again failed to score in the red zone, going 0 for 3 and settling all too often for 3 points.
It's never fun to lose, the main focus is to go in tomorrow and watch the film, and just keep on pushing."
On the Jets' first drive of the game, on which the team took its first lead of the season, the fleet-footed Smith caught an 18-yard ball from Darnold for a first down.
Later in the quarter, with Darnold out after being sacked and leaving with a sprained shoulder, Smith caught an 11-yard pass from backup Joe Flacco.
On the first drive of the third quarter, Smith forced Denver's Michael Ojemudia to commit a pass interference call, yielding a 38-yard pickup for the Jets that led to another Ficken field goal.
Smith had a strong fourth quarter as well, picking up first downs on a 7-yard toss from Darnold to the Broncos' 29 and then, on a subsequent drive, hauling in an 11-yard effort to Denver's 28 on a drive that ended with Ficken's final field goal.