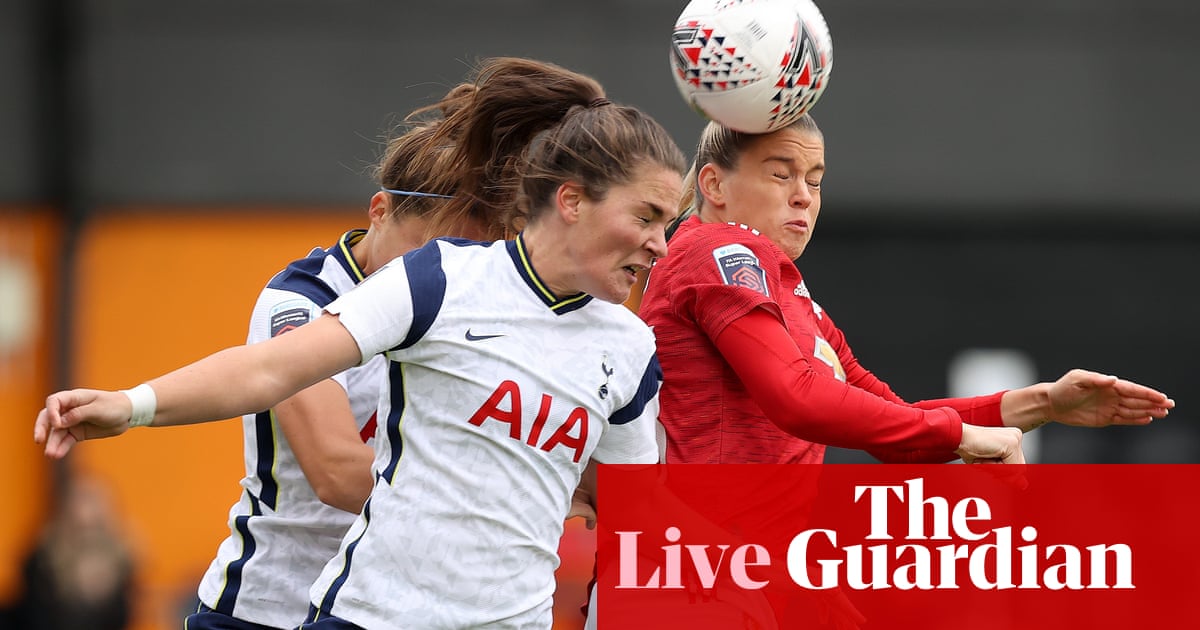 34 mins: Ladd is left in acres of space in the box but rather than shoot she essentially controls the ball towards the net for Spencer to scoop up.
32 mins: Heath has looked United's most dangerous player on the left but Galton joins in the final third and swings in a cross which Spencer palms straight to Russo who cannot control the ball, allowing Spurs to clear.
16 mins: United are pinging it around at pace currently, looking to split open the Spurs defence in the process but the hosts are standing firm.
6 mins: A shambles at the back for United as Galton taps the ball towards the edge of her own box but it goes straight to Ayane who should score but drags her shot pitifully wide with only the 'keeper to beat.
Ayane gets another chance soon after as United once again fail to pass it out from the back thanks to a strong press but the Spurs forward sees her shot blocked.
Photograph: Matthew Ashton - AMA/Getty Images There is no doubting that United look the stronger team here and a strong favourites, especially since they can call upon their American stars.