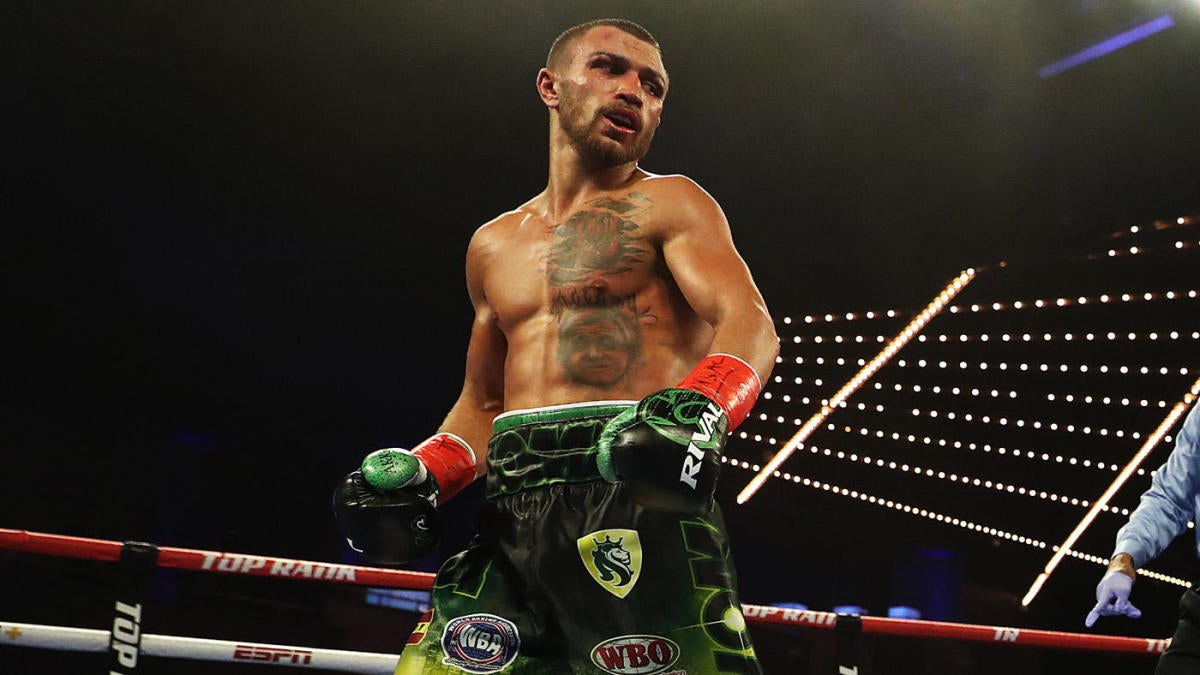 Well, at least that's the story Lopez is telling ahead of their marquee lightweight championship unification bout which takes place Saturday from Las Vegas' MGM Grand.
Lomachenko's only career knockdown was suffered in his first fight at lightweight when he was clipped by Jorge Linares, and he also got buzzed a bit by Luke Campbell in his most recent outing.
Lopez, meanwhile, is a far bigger puncher than Linares and Campbell, with the ability to knock any man in the division out with his left or right hand.
Nine years younger and with hundreds fewer fights in his combined amateur and professional career, it's easy to see why Lopez has painted a picture of Lomachenko as old, small and on his way out of the sport.
If there's any concern over Lomachenko's ability to compete at lightweight, the fact that he is averaging 1.5 knockdowns per fight since moving to 135 pounds should erase any worry that he can't punch at the weight.
Lopez may be the man with the power to change that, but the narrative of the "too small for lightweight" Lomachenko simply doesn't check out yet.