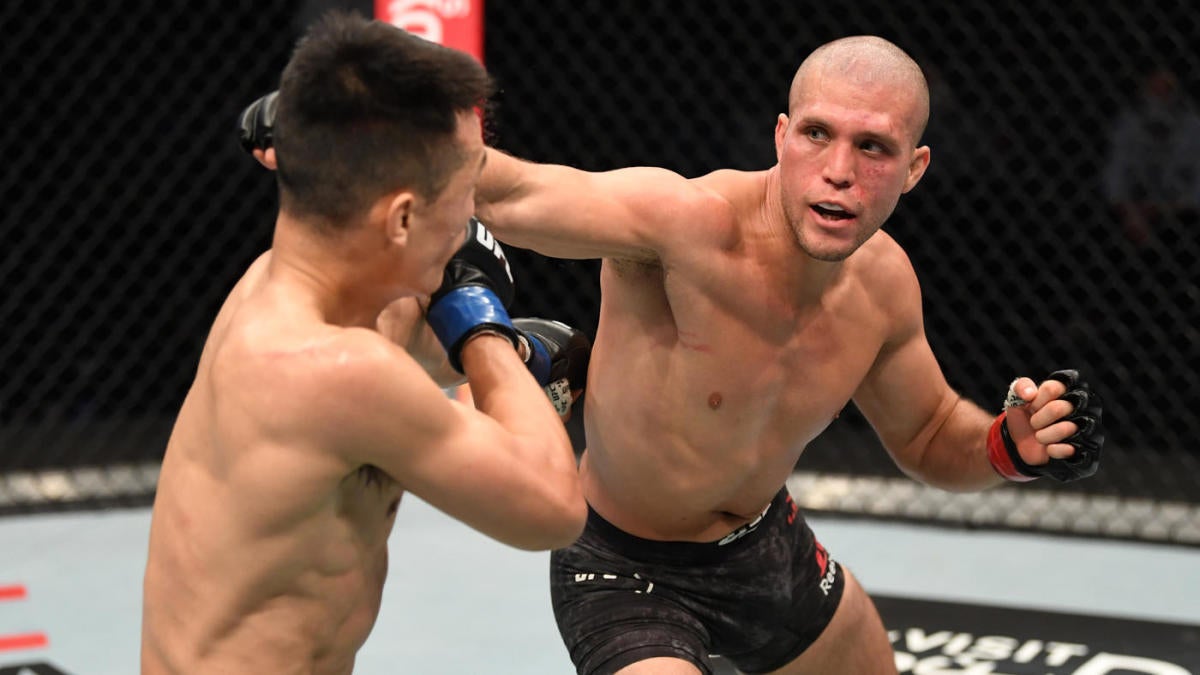 Jung suddenly finds some life, throwing more aggressively but it's too little, too late as Ortega gets in the last good shots of the round with a few solid lead left hands.
The ref gives the OK to continue and they go back to action with Ortega landing some nice crisp shots.
Ortega tries for a takedown, gets it, and as they stand up, he lands another big shot and Jung keeps pawing at his bloodied eye.
Ortega lands a looping left hand and then pops out a jab as he continues to circle and keep Jung from being able to find his spot to open up
Ortega pops off a few strikes and tries for a takedown, when he can't get it, he lands a big left hand.
Jung tries to throw a few looping left hands, but doesn't manage to connect clean and Ortega lands a few solid leg kicks again.