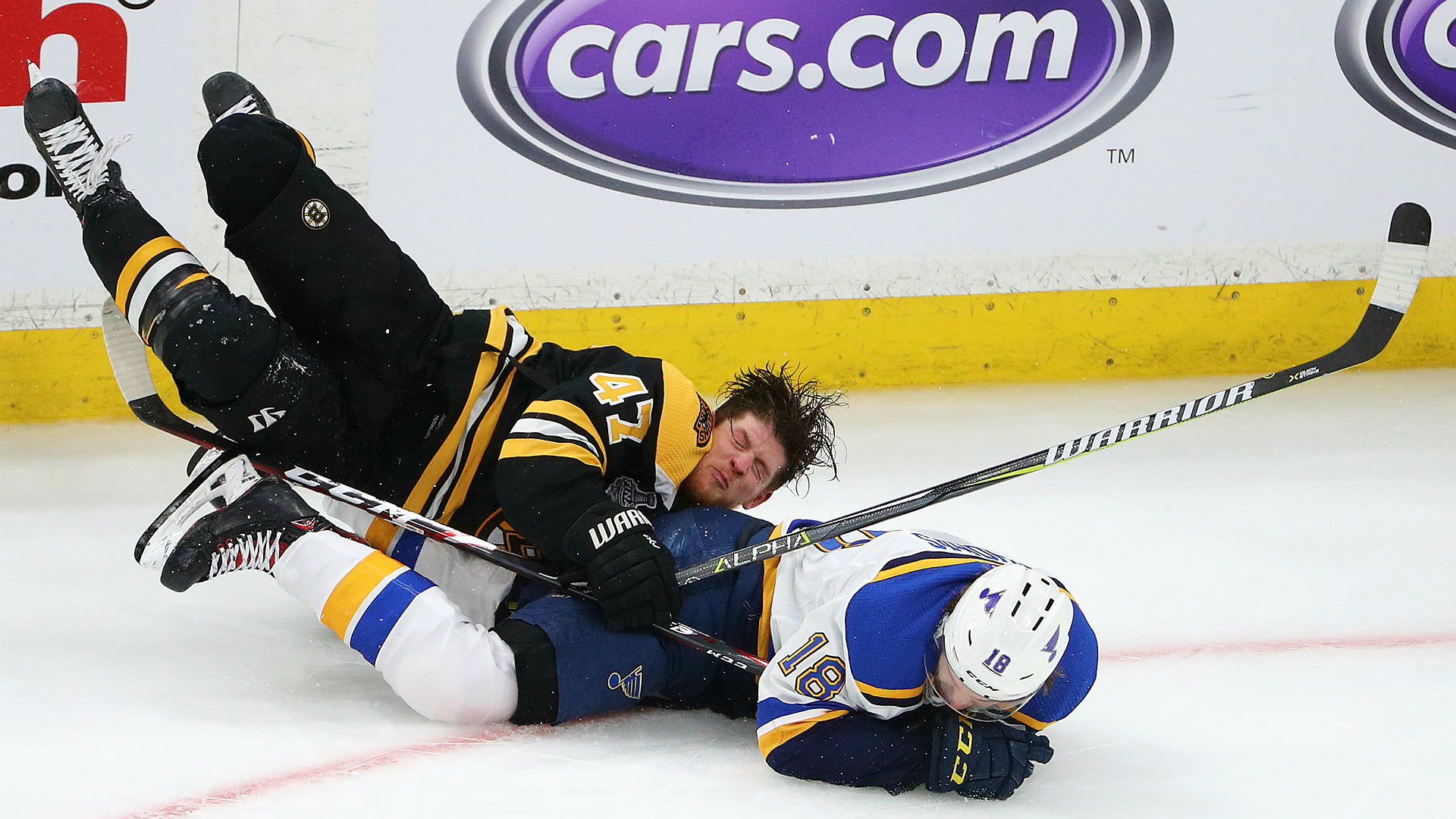 Torey Krug is now a member of the Blues after signing a seven-year, $45.5 million contract on the first day of NHL free agency Friday.
The instant reaction to the hit was that Krug should have been whistled for charging, but no penalty was called.
The check also took Thomas out of that game and the next four of the series — which infuriated the Blues' fan base.
Now, Krug has gotten a big-money deal to play for the team he tried to destroy a little more than a year ago.
Thomas kept it light on Twitter after finding out about the signing, but he did attach an image of the hit to his post.
We're not saying that Thomas should drop the gloves with Krug during practice to settle it once and for all, but it sure would be an entertaining way to put the hit in the past.