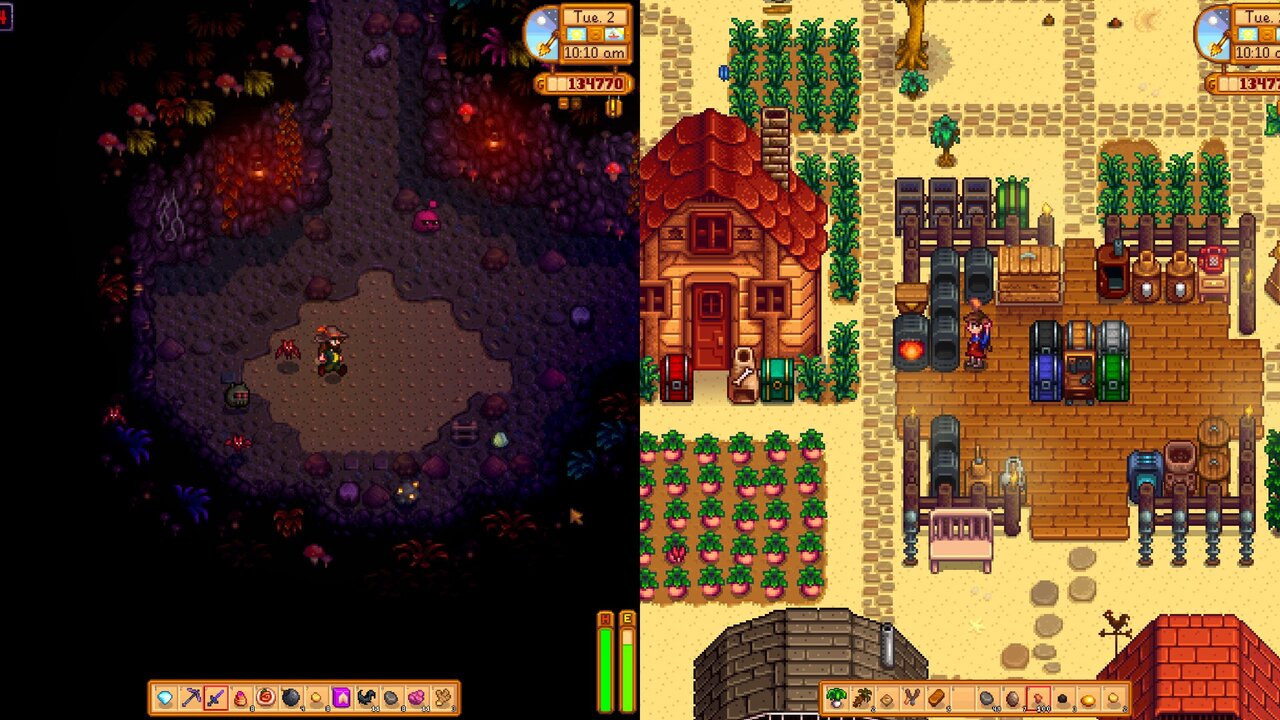 Eric "ConcernedApe" Barone has announced the long-requested split-screen co-op feature is finally being added to Stardew Valley .
This includes the Switch version of the game and will of course be part of the 1.5 update.
According to Barone, the number of simultaneous players may vary.
The co-op screenshots (above) appear to feature many new things - including new monsters, dungeon designs, items, and even a slime wearing sunglasses.
When he's not paying off a loan to Tom Nook, Liam likes to report on the latest Nintendo news and admire his library of video games.
His favourite Nintendo character used to be a guitar-playing dog, but nowadays he prefers to hang out with Judd the cat.