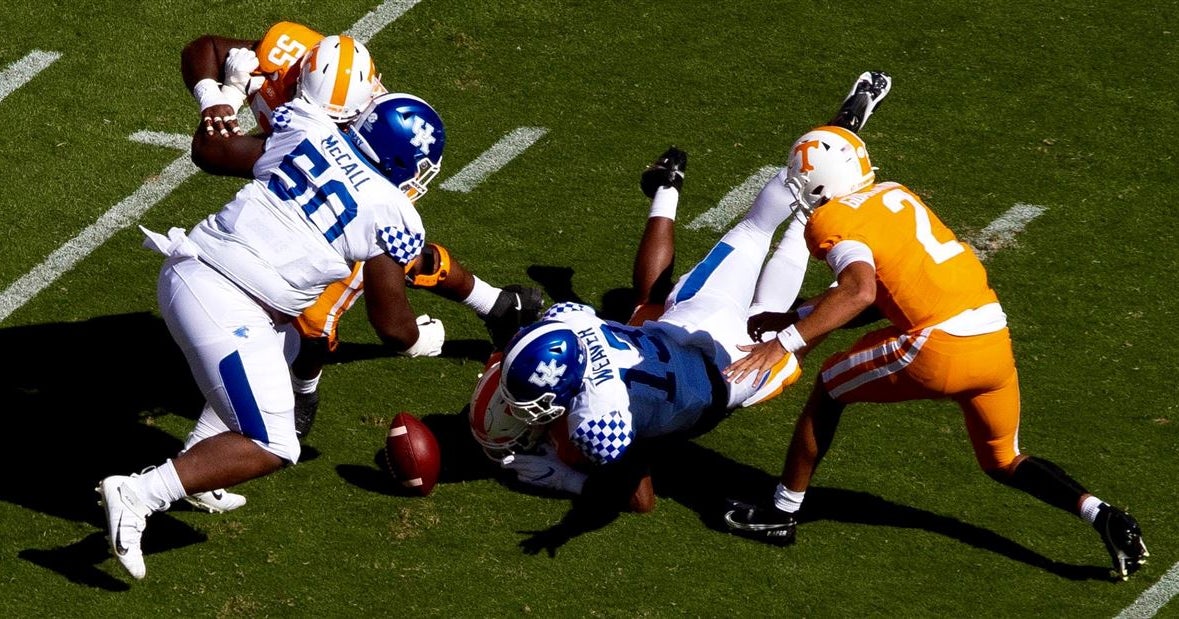 Vols senior quarterback Jarrett Guarantano (Photo: Calvin Mattheis, USA TODAY Sports)It was inevitable.
He won't singlehandedly lift a team to greatness or even real-goodness, and he doesn't have enough talent around him to properly offset his limitations at the SEC level.
(Photo: Brianna Paciorka, Knoxville News Sentinel)Tennessee stuck with Guarantano to start the third quarter, but the offense did nothing.
Freshman Harrison Bailey — who I thought had no chance of playing until the second half of the season at the earliest — then entered the lineup in garbage time.
I remain a big believer in Vols offensive coordinator Jim Chaney , and I think his résumé speaks for itself, but I also don't understand how the man who helped resurrect Jonathan Crompton hasn't had more of an impact on Guarantano.
A majority of Tennessee fans have found ways to move on and grudgingly support Guarantano through a lot, and many of them even understood why he had to go back into the first-team unit after last season's crucial fumble-six in the fourth quarter at Bama's Bryant-Denny Stadium.