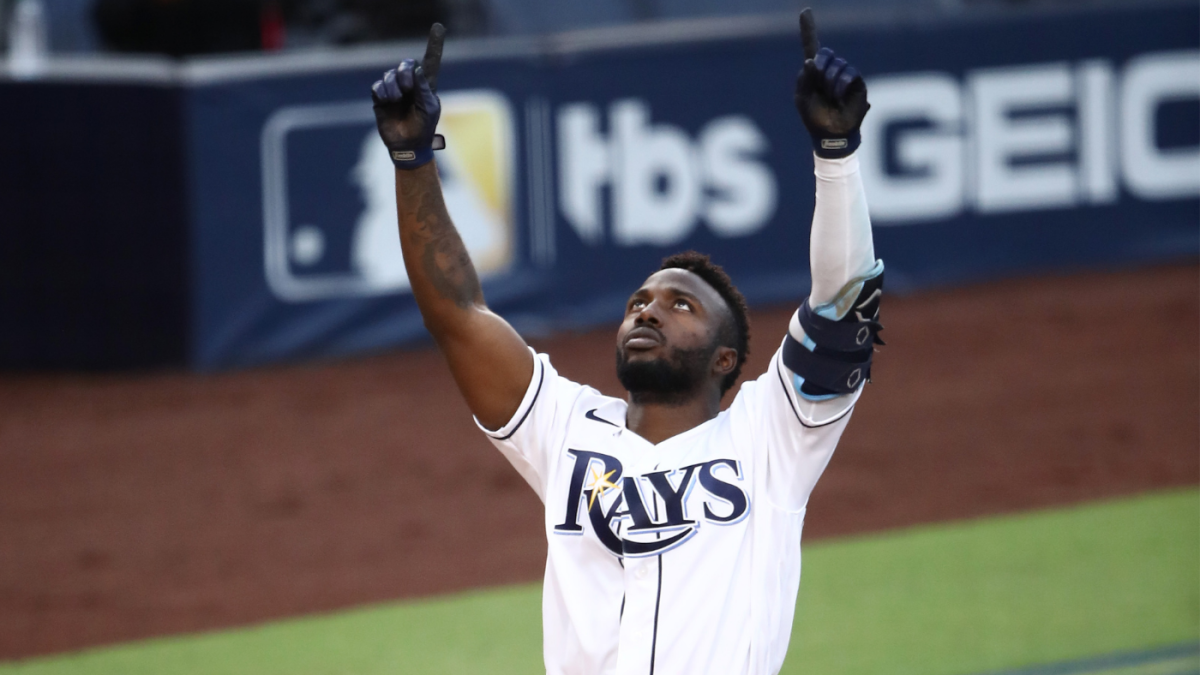 No player in baseball has seen his star ascend this October quite as much as Rays outfielder Randy Arozarena .
A relative unknown heading into the playoffs, he's taken the AL side of the tournament by storm.
He entered Game 7 of the ALCS hitting .364 with a ridiculous .782 slugging percentage in the postseason.
Now, on a team one win away from the World Series, he's the best hitter and it's not really even close.
That home run, by the way, is the seventh of the postseason for Arozarena, which sets the record for a rookie in the playoffs.
(It should be noted that the expanded postseason certainly makes it easier to homer seven times in a single tournament than it had been prior to this year.)