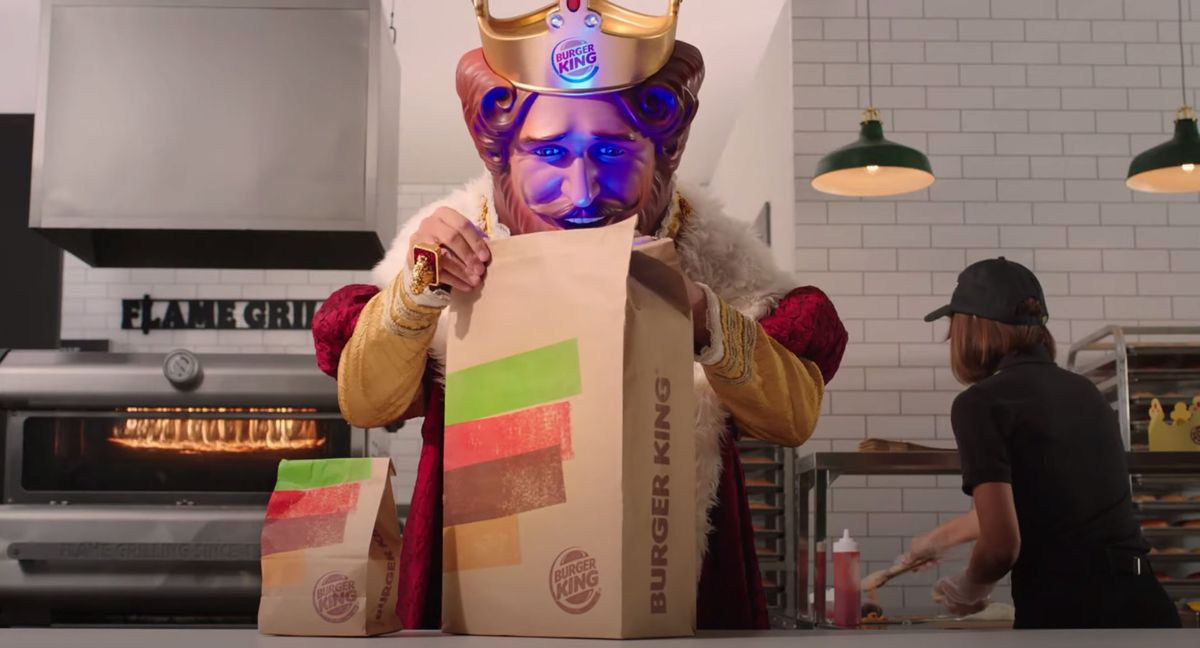 Burger King caused quite the stir yesterday, when it sent out a tweet teasing some sort of PS5 collaboration.
With a video that saw a glowing sandwich bag being opened to the tune of the PS5 startup sound, the King of Burgers told the world something big was afoot.
Shortly after, news came out of a BK/Sony mashup (or fry up, we suppose) – a sweepstake competition that could land you a brand new PS5.
Send me details about other relevant products from Creative Bloq and other Future brands.
To enter, simply eat at a Burger King restaurant in the USA and spend over $5 from the 15th October through 22nd November.
Many Twitter users responded with their hopes of the big UI reveal (we wonder if they were convinced by this 'leak' on Reddit this month ).