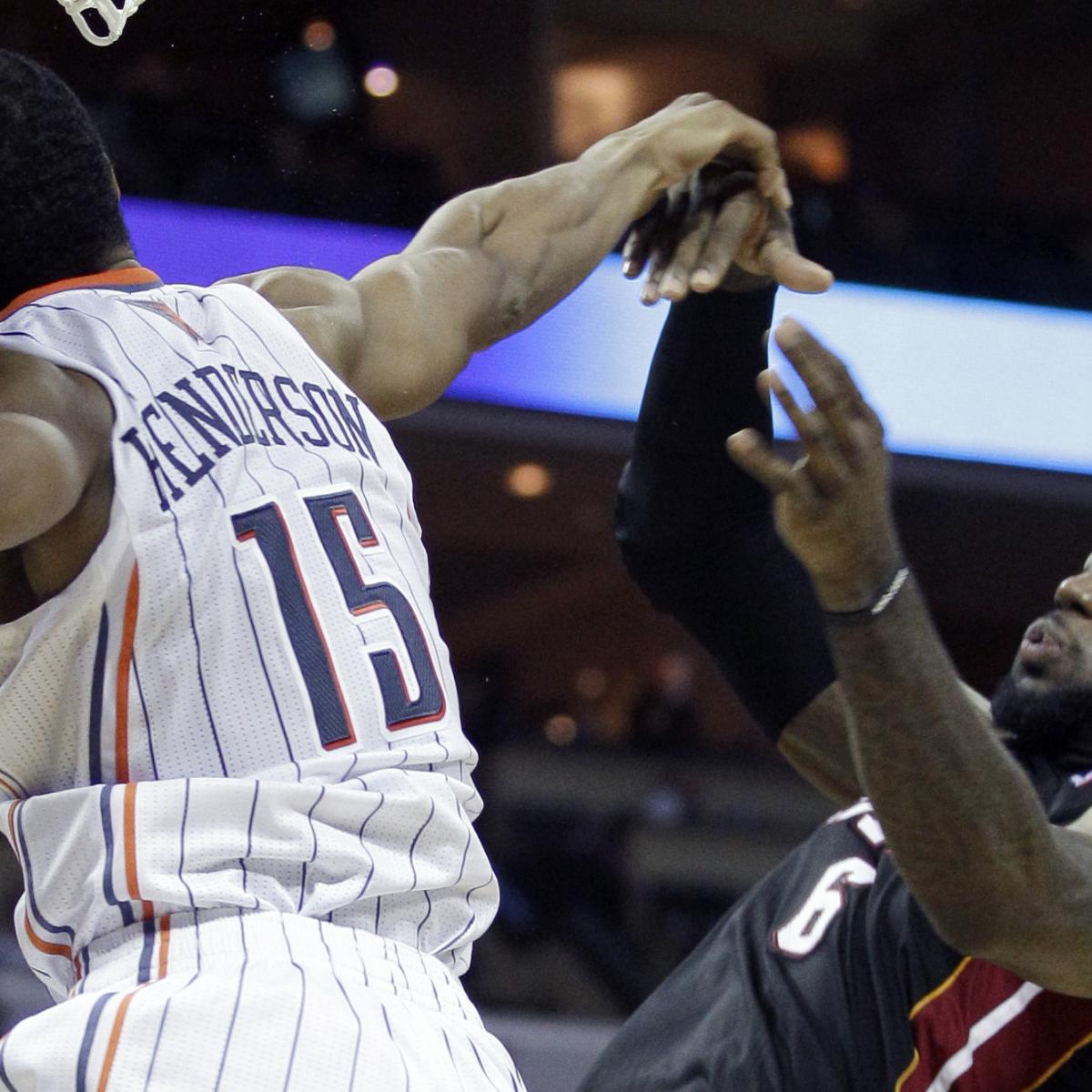 James has reached the NBA Finals more times (10) during his career than there are opposing players (9) who have ever blocked one of his 1,982 dunk attempts, according to tracking data provided to Bleacher Report.
Mike Miller, Shane Battier and Chris Bosh kept defenses honest in Miami, before Ray Allen added even more space.
James went on to win his second championship in South Beach that June and withstood another year-and-a-half before his dunk efforts were thwarted again, this time on April 8, 2014, just before the Heat reached their fourth straight NBA Finals.
James split two defenders, with less than five minutes remaining in the fourth quarter, his Cavaliers nursing a two-point edge, and rumbled into the paint.
Then in his first season with the Los Angeles Lakers, a third title and four additional years in Cleveland in the rearview, James entered Barclays Center ready to put on a show.
Allen finds contesting dunks a simpler task than challenging an opposing layup, where rivals often twist around the hoop, sometimes following a change-of-pace Eurostep.