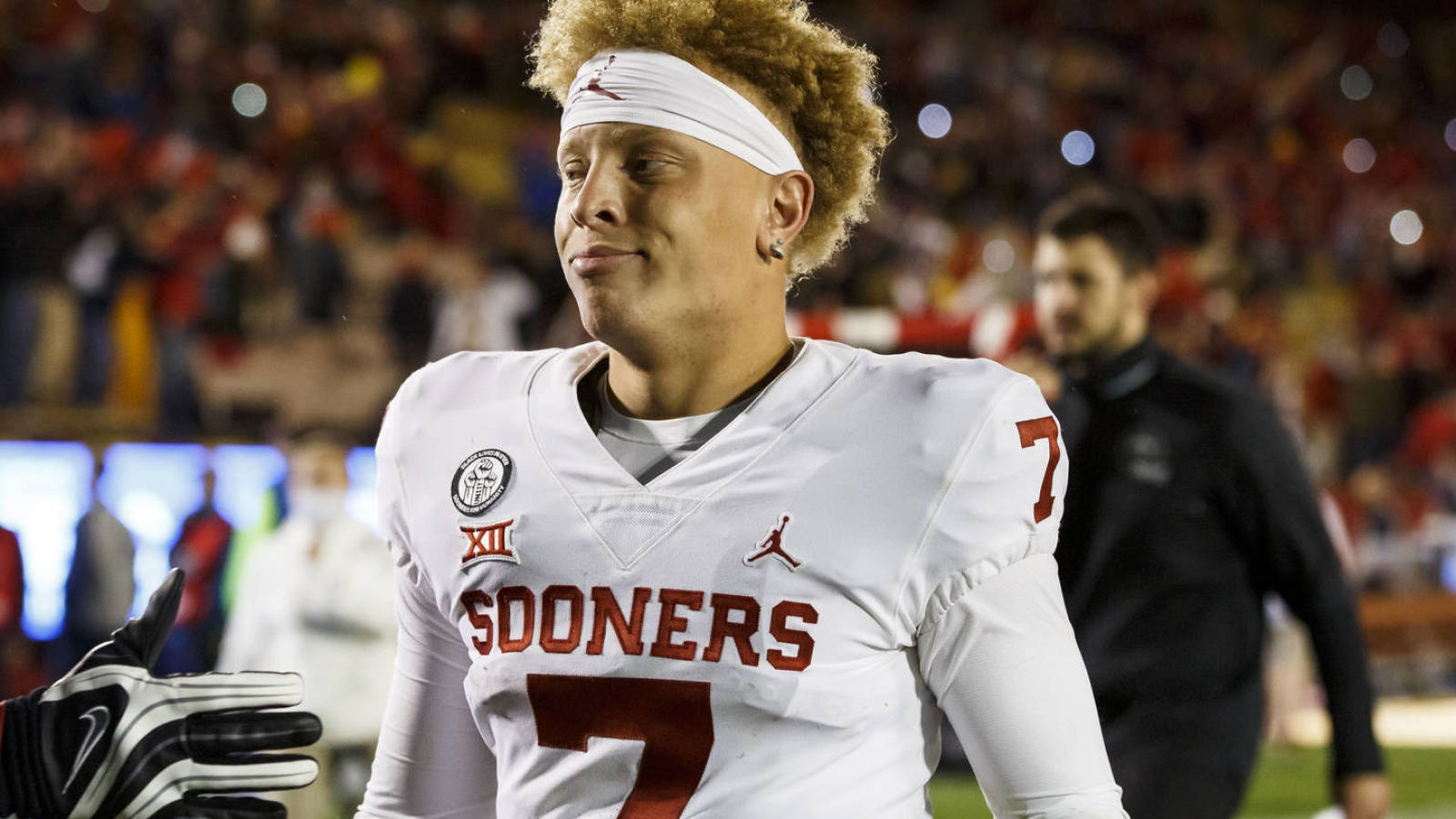 The Oklahoma Sooners ' quarterback controversy is back after Lincoln Riley's decision to temporarily bench Spencer Rattler in the first half.
Rattler was benched early in the second quarter after fumbling, despite the fact that the Sooners had the lead over the Texas Longhorns at the time.
It was the second consecutive Oklahoma drive that ended with a Rattler turnover, and Tanner Mordecai replaced him.
Fox Sports' Jenny Taft reported at halftime that Riley said he "wanted to get Tanner involved" and Rattler was not injured.
Proving the point, it was Rattler, not Mordecai, who opened the second half under center.
Essentially, it seems Riley wanted to get Rattler out of the line of fire for a while and let him regroup mentally.