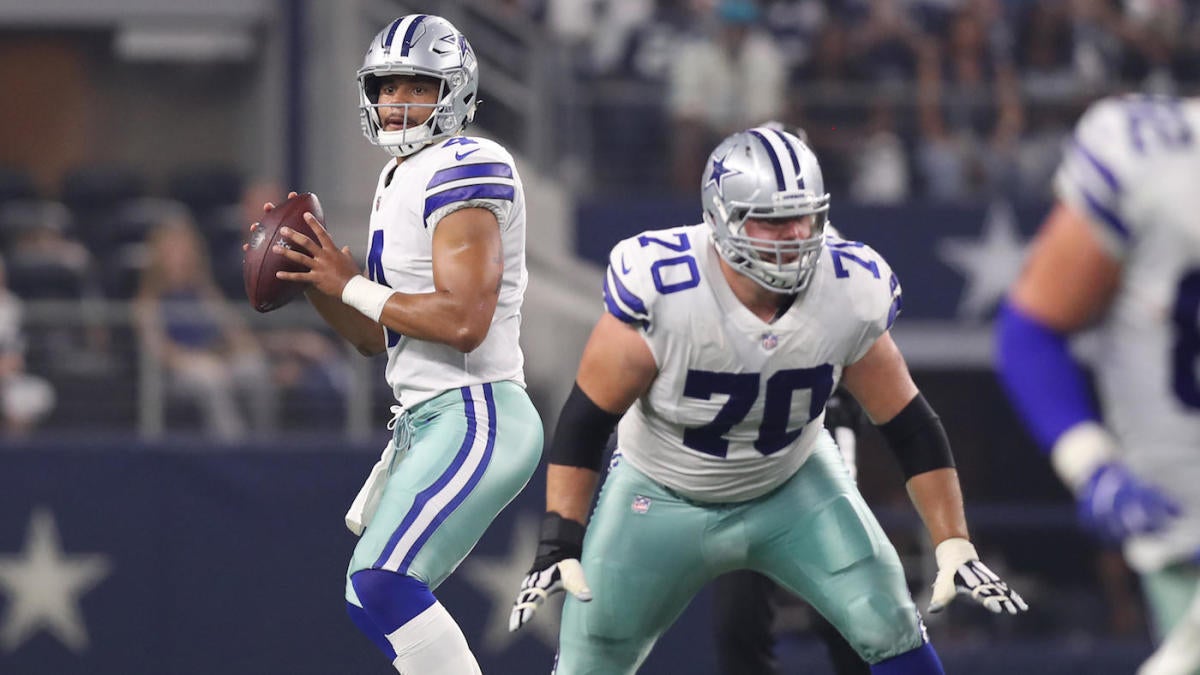 They capped off the drive with a Dallas version of the "Philly Special" Super Bowl play, resulting in a TD catch by Dak Prescott.
After allowing the Giants to march down the field on their opening drive and cap things off with an Evan Engram touchdown run, Dak Prescott overthrew Ezekiel Elliott and outside linebacker Kyler Fackrell intercepted his pass.
Fantasy football managers who were wise enough to add Travis Fulgham before this week are licking their chops right now as the Eagles WR has his breakout game.
Minshew juked in and out of the pocket, avoiding pass rushers and creating space before finding rookie Colin Johnson for the TD.
An early candidate for the receiver who created the most separation on any single play in Week 5, Ruggs ran a vertical route that left a Chiefs defensive back in the dust, grasping for air after trying his hardest to run down his assignment after the catch.
It hasn't been the start DJ Moore dreamed of when he learned he would be catching balls from a new quarterback (Teddy Bridgewater) with a new head coach (Matt Rhule) and a new play caller (Joe Brady), but maybe Week 5 is a sign of things to come.