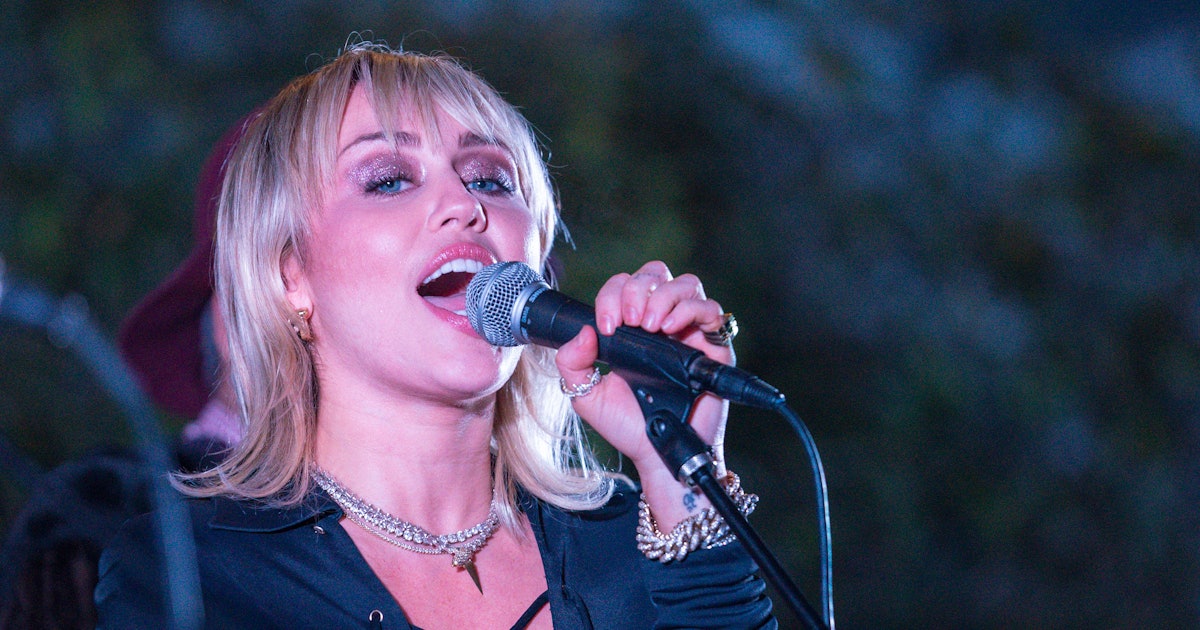 As part of her MTV Unplugged Backyard Sessions on Friday, Oct. 16, Miley Cyrus performed a cover of "Gimme More" by Britney Spears that offered an unexpected new take on the 2007 pop classic.
Several other celebrities also praised Cyrus for her cover, including Vanessa Hudgens, who shared her speechless reaction in the comment section.
"I had the most weird hodgepodge of Britney Spears, 'NSync, Metallica and Hilary [Duff]," Cyrus told Variety about the posters on her walls growing up.
As a lifelong fan of Spears, Cyrus has also been an outspoken supporter of the #FreeBritney movement , and has even been known to yell "Free Britney" at her concerts.
"It's a 'treat others the way you wanted to be treated' kind of thing," she told iHeartRadio in August about her public declarations of support for the singer, who is currently in the middle of a conservatorship dispute with her father.
"I think the first single comes with a lot of pressure because it does kind of show everyone where you're going," she told French radio station NRJ in September, per Consequence of Sound.