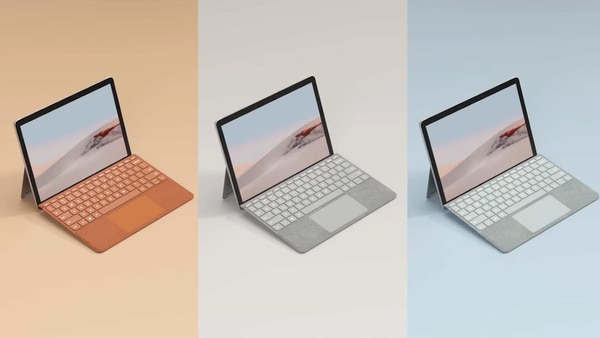 laptops-pc Author 18 Oct 2020, 12:21 PM IST in laptops pc
But the rumours and leaks for Surface Go 3 have started brewing up on the internet and we have our first set of information now.
A forum post on Tablet PC Review suggests that the next-gen Surface Go may be powered by AMD Ryzen chips and one of the models could have a low 4.8W Thermal Design Power (TDP).
This might make it as the first Surface Go model in years to switch from Intel processors to AMD.
When launched, the company pitched it as a device for students and for those with tight pockets.
Sporting a light-weight design, the Surface Laptop Go sports a metal build with ice blue, platinum and a pinkish-gold color variants and has a fingerprint sensor to log in.