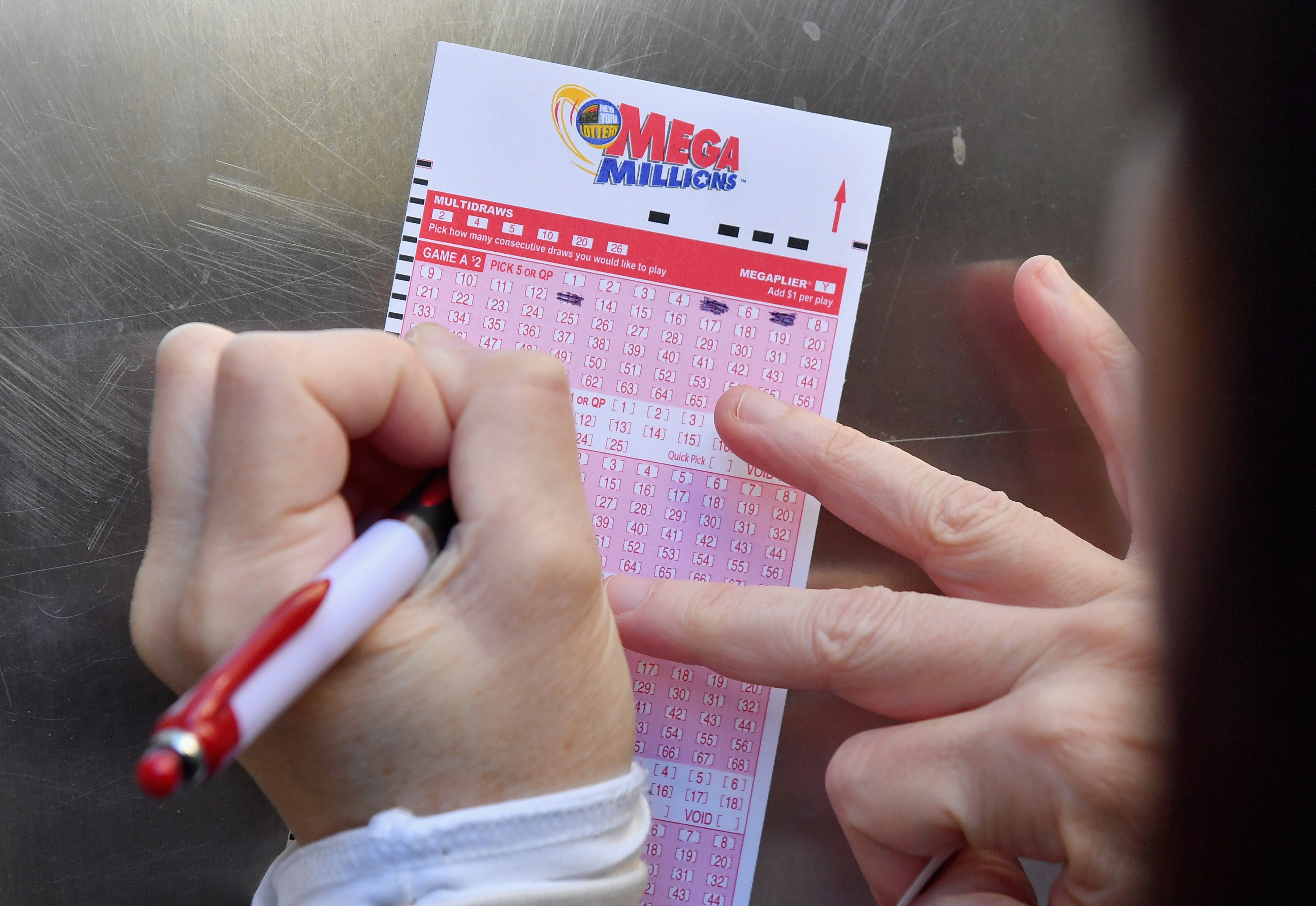 One of those ticket holders purchased the Megaplier for an extra $1, which made their third-prize winnings worth $50,000.
Additionally, over 570 people won $200 by matching three numbers and the Mega Ball and among 114 them multiplied their prize to $1,000 using the Megaplier.
The Mega Millions jackpot was last won on July 24 , when a ticket holder in New Jersey scooped the $124 million jackpot, marking the second time in less than six months that the prize was won by a ticket holder from the Garden State.
There are nine ways to win a prize, ranging from $2 to the jackpot, which increases with each draw that it is not won.
The Mega Millions lottery is played in 45 states, Washington, D.C., and the U.S. Virgin Islands.
A woman fills out a Mega Millions lottery ticket on October 19, 2018 in New York City.