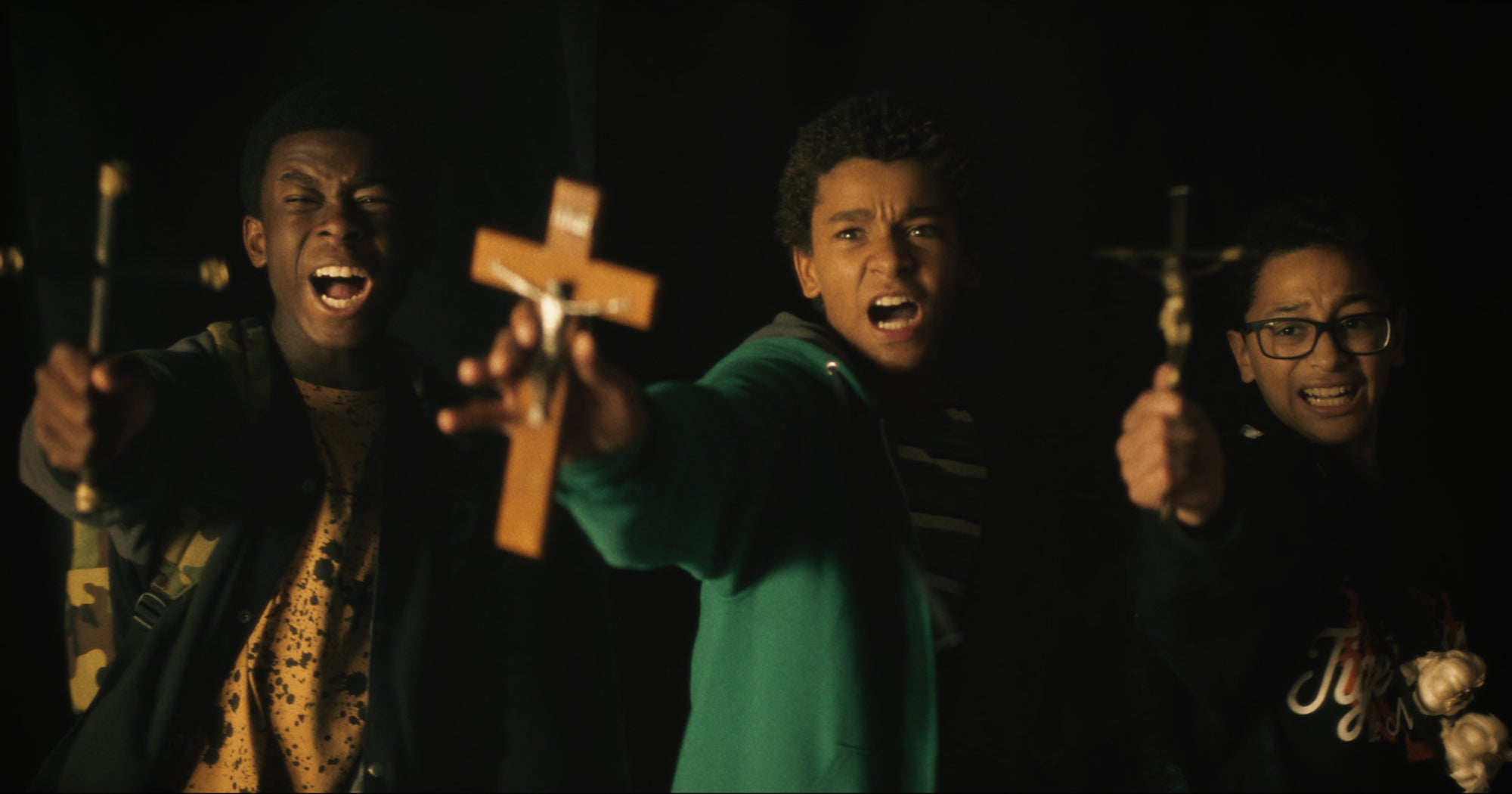 The Bronx , the boys save their borough with help from a prized item from their favorite bodega: legendary home run hitter Sammy Sosa's bat.
For him and his two friends, Luis (Gregory Diaz IV) and Bobby (Gerald W. Jones III), the corner shop is where they grew up and now is struggling to stay alive thanks to a recent real estate boom.
Kid Mero) can't compete with the changing neighborhood, which will soon be overrun with expensive gelato, overpriced coffee, and artisanal butter.
She, the "commander in the vampire expedition," is only pretending to care about the Bronx, like so many others who move in and transform neighborhoods under the guide that "the rent is cheap."
Before losing his life to Valerie, whose non-existent reflection in his security camera gives her away, Tony tells her that Sosa is the "pride of San Pedro de Macorís" in the Dominican Republic.
The bat celebrates a culture that is thriving in the Bronx, but is at risk of being erased by maple scone baking vampire gentrifiers like Val.