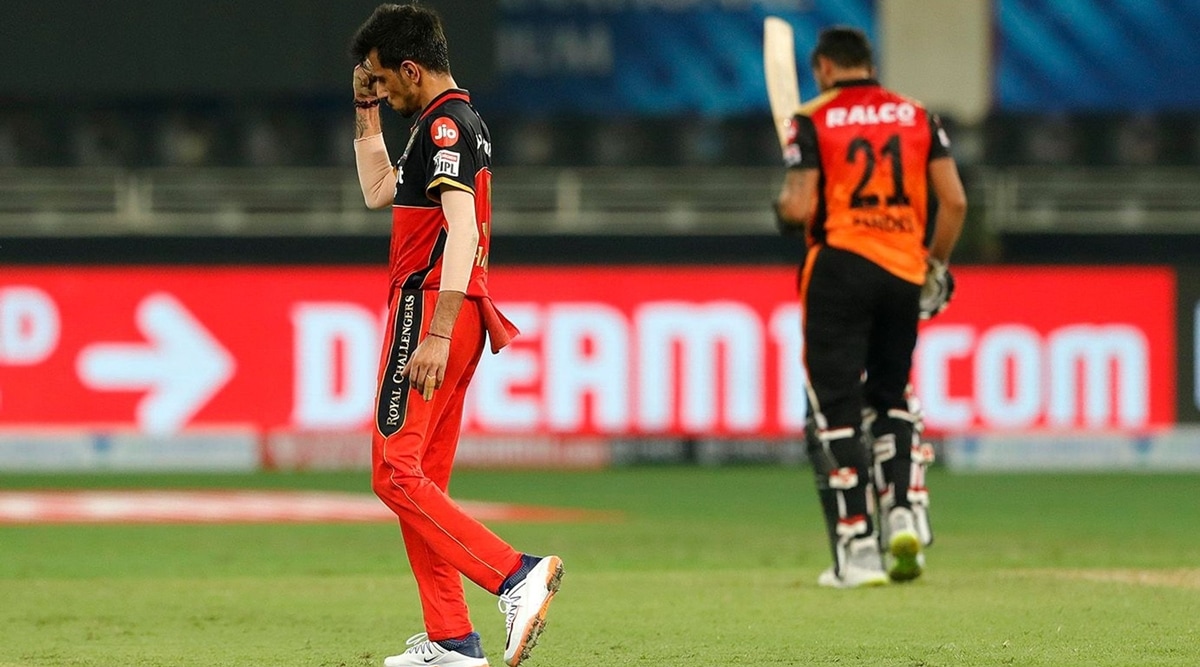 The match will be played in Abu Dhabi but for RCB spinner Yuzvendra Chahal competing in the conditions in the United Arab Emirates (UAE) is proving to be quite a challenge.
In Dubai, the weather is extremely humid and as the dew settles and it becomes even more challenging for a leggie," Chahal said in a response to the indianexpress.com during a virtual press interaction.
Chahal remembers the dismissal of Vijay Shankar fondly whom he castled with a googly that jagged back in quicker than the batsman expected.
Even when I bowled to AB de Villiers in the nets he found it hard to pick it and advised me to use the googly as a potent weapon.
Describing the nuances, Chahal said, "To make the batsman think, you need to bowl the leg-spin from the fourth or fifth stump then he might expect it to be a leg-spin, and while he keeps looking at my hand, I have already outthought him."
The experience of bowling in a ground like the Chinnaswamy Stadium in Bengaluru is proving quite beneficial as he now thinks that the ones in Abu Dhabi and Dubai are bigger and heavenly because he can flight the ball more.