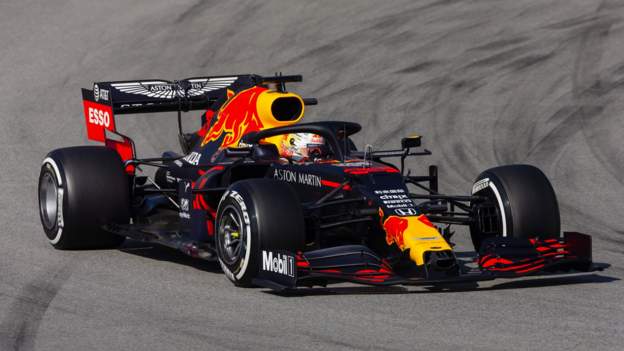 Red Bull team principal Christian Horner said: "The shifting focus within the automotive industry has led to Honda's decision to re-deploy their resources and we understand and respect the reasoning behind this.
However, Red Bull and Honda have been unable to provide a consistent challenge to world champions Mercedes, who this year have increased their margin on the field.
And Red Bull split with Renault on acrimonious terms at the end of 2018, after years of the team criticising the company for the lack of performance of their engines.
Honda's decision underlines the complex and sensitive situation faced by F1 as it considers how to move forward with a new engine formula from the middle part of the 2020s.
The engines the sport currently uses are 1.6-litre V6 turbo hybrids, an architecture arrived at after consultation with global car manufacturers, and they have produced a revolutionary step forward in efficiency.
However, what Honda described on Friday as "a once-in-100-years period of great transformation" for the road-car industry has seen a huge shift in focus towards electrification, as manufacturers seek to respond to the challenge of the climate crisis and legislative restrictions on internal combustion engines in many countries.