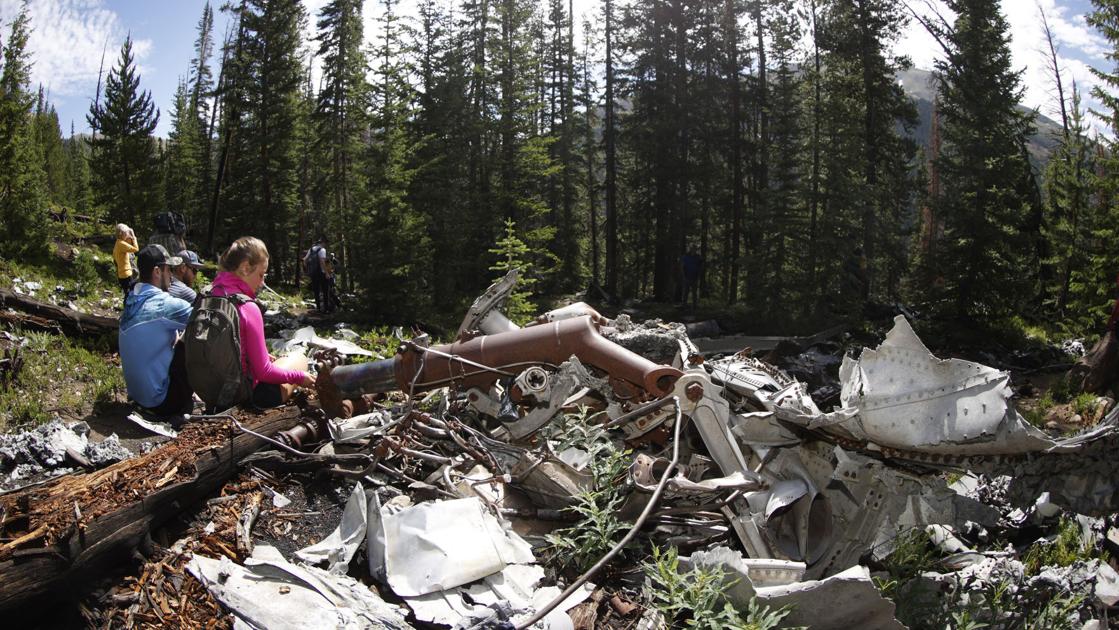 Over the day, it was determined that 31 people died in the crash near the Loveland Ski Area about 55 miles west of Denver.
Head coach Ben Wilson, athletic director Bert Katzenmeyer and 13 Wheatshockers football players were killed.
Finally, I saw USU defensive lineman Bill Dunstan — a 6-foot-5-inch future NFL player we called "Moose" and one of my new fraternity brothers.
Everyone left their rooms at the Baugh Motel for an 85-mile trip to the Salt Lake Airport where they would catch a plane dispatched by the Kansas Air National Guard.
My editor called to assign me to go to Romney Stadium, about two blocks away, USU coach Chuck Mills had arranged a ceremony at 1:30 p.m. — the original kickoff time — to pay homage to the 31 Wheatshockers who had been killed a day earlier.
A handful of media people sat, subdued, listening as Mills said a few words over a microphone, standing at midfield, surrounded by Moose Dunstan and the rest of the Aggies football team.